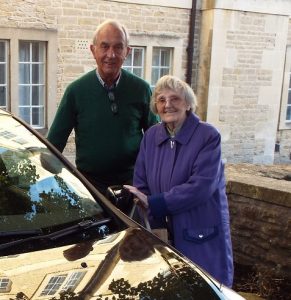 Frome's volunteer driver scheme, Frome Community Cars, is looking for people to join the team. From as little as an hour a month, drivers support people who can't access the things they need. Volunteers are paid 45p a mile to cover fuel costs.
Frome Community Cars was launched by Frome Town Council in December 2016. The scheme now does over 150 journeys each month and is run by Mendip Community Transport. The service is now so popular that demand outstrips supply.
Anna Francis, Frome Town Council's Resilience Manager said 'We urgently need new drivers to get involved to enable people to get to medical appointments and go shopping. With cuts to bus services and more and more people feeling lonely and cut off, this service provides a life-line. It's a great way to connect with and support the local community.'
Richard Fry who set up the project said 'Drivers get a lot out of being involved. One of our drivers lost his wife recently and was virtually house bound, he has now had a new lease of life and really enjoys getting out and meeting people.'
Anyone interested in volunteering or using the scheme should email: fromecommunitycars@gmail.com or call 01749 880140.