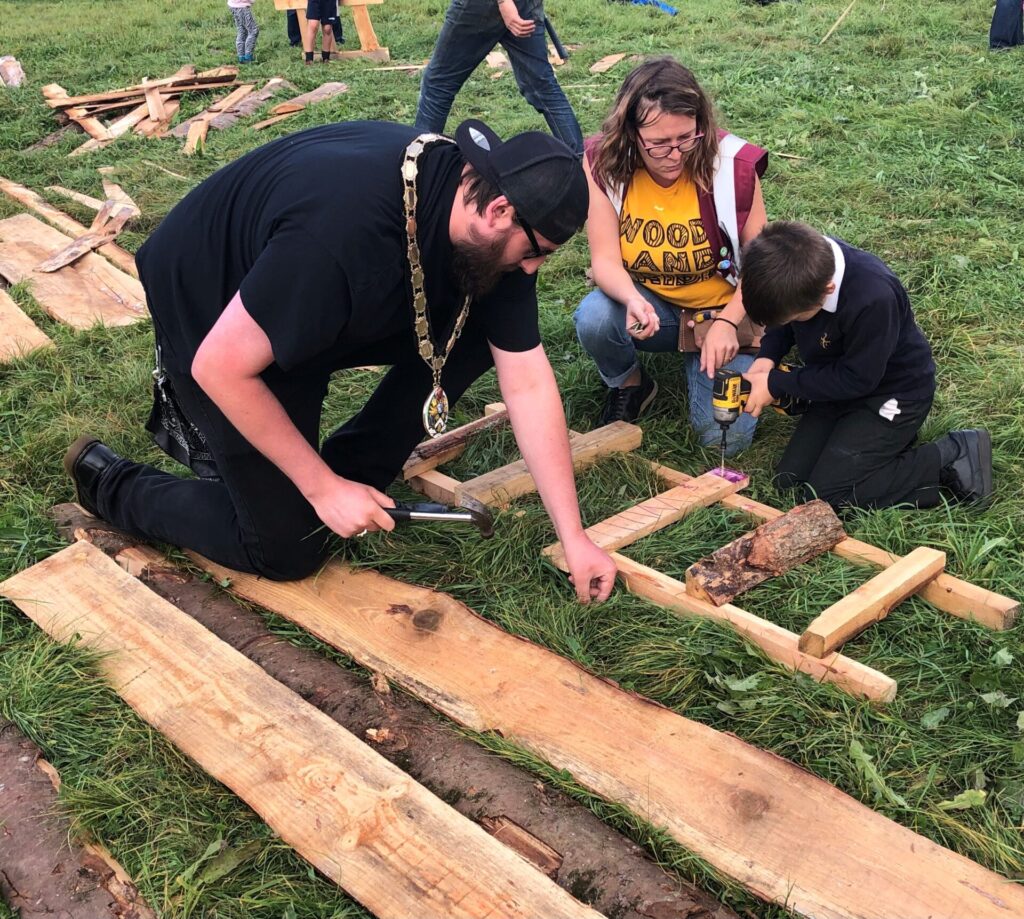 Frome Town Council, alongside Children's Scrapstore have published an ambitious Play Strategy to promote play for all in the town, with a particular focus on 8–12-year-olds.
Enhancing spaces, making time for and allowing freedom to play, are big drivers for the strategy and, as such, Frome Town Council (FTC) have commissioned local play providers Super Roots, in collaboration with Woodland Tribe to roll out a pilot series of pop-up play sessions in Frome's parks and open spaces. Starting this month and continuing throughout the summer, the play sessions will be free for the community to access.
Mayor Andy Wrintmore has been supportive FTC's Play Strategy and subsequent pop-up play sessions: "Play is fundamental in helping children's social and cognitive development and that's before the huge mental health benefits. Encouraging and facilitating play cannot have enough emphasis and importance put on it, we hope many will attend and enjoy the free sessions."
From New Road to Trinity Park, experienced playworkers will be promoting community-based play opportunities for the forthcoming months on a regular basis. The series of local sessions will be advertised locally through Frome Town Council networks and channels, but for more information please contact the Communities Project Team on 01373 475 579.