With the 8th of March just around the corner, Frome is supporting International Women's Day with a host of events across the week to mark the occasion. Cllr Fiona Barrows said: "As usual Frome embraces International Women's Day with many unique events designed to inspire, inform and raise important questions, and we hope this helps to continue the conversation about Embracing Equity which is this year's theme."
There's something for everyone, from Plastic Free.Period gathering at the Archangel on Wednesday 8th from 7-9pm (just pop along, it's free!) to a Celebrated Women of Frome Walk, hosted by local historian Lisa Kenwright, taking place at 11am – tickets are £7.30 and can be booked here: https://bit.ly/WomenofFrome
Or why not 'Train with the Team' at a free session hosted by Frome Town Women's Football team on Monday 6th March, at Selwood School's 3G pitch 6pm – 7pm. Captain Kiera- Leigh Underhill said: "It's a fantastic time for women and girls football in Frome! Over the past year, numbers of women and girls playing football in our town has doubled. With many inspired by the success of the Lionesses, new players are taking up the game all the time, and at all ages.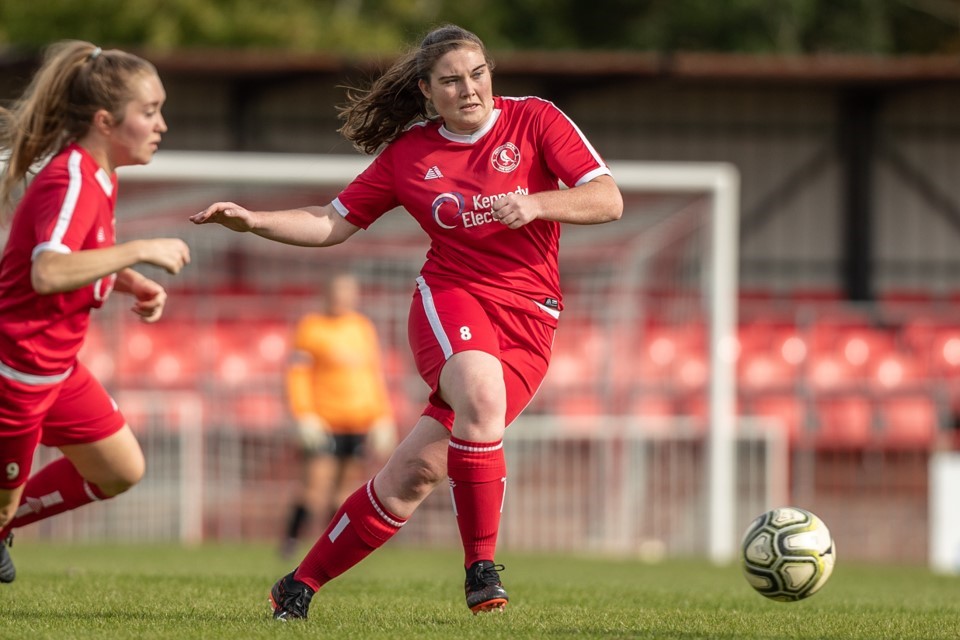 As the only competitive team for women in Frome, Frome Town Women are celebrating the arrival of International Women's Day by hosting an open and free training session for all female players. If you'd like to come along for an hour to enjoy a fantastic, energising training session with the players and coaches from the team, the session should be fun and we hope to see you there!" You can register your space here: https://bit.ly/IWDfootball
The IWD Lightning Talks returns for their second year, hosted by local author and trainer Dawn Denton, taking place in the Cheese and Grain bar on Wednesday 8th March from 7pm-9pm – it's free, no need to book, just turn up.
9 speakers will be taking part in the evening, each giving a 5-minute talk, here's the line-up and subject: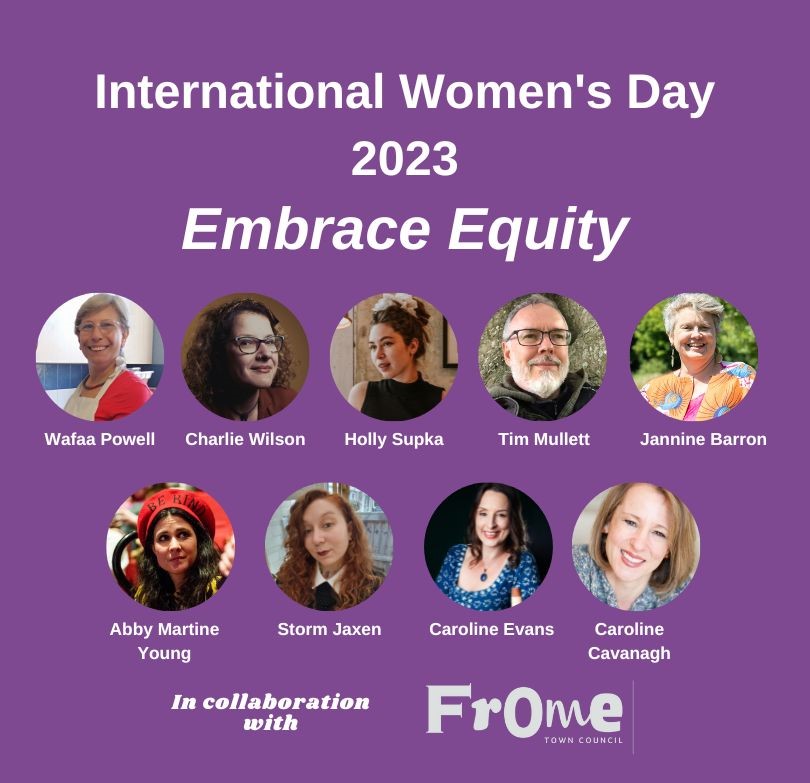 Wafaa Powell – What happened to resilience
Charlie Wilson – It's not fair
Jannine Barron – The road less travelled
Tim Mullet – What's in a word
Caroline Evans – Wise women of nature
Storm Jaxen – Be the light
Caroline Cavanagh – Anxiety – time to appreciate the value in it
Abby Martine Young – What do you think of when you hear the word gypsy
Holly Supka – What community love can do for us, and how to integrate it in our lives
As part of the commitment to International Women's Day and its theme of Equity, Frome Town Council are also working with Frome schools to support the delivery of workshops for young people with a focus on developing healthy relationships and inspiring positive and online connections.
Further details of the above and more can be found on FTC's website: www.frometowncouncil.gov.uk/IWD2023
Be sure to keep an eye out on Frome Town Council's social channels on Wednesday 8th March to see more IWD activity across Frome.