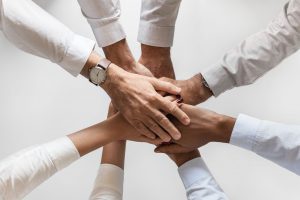 Giving back is high up on many businesses to do lists. Many already support charities and more are now turning their attention to what they can do to help the community where they live and work.
In response, local businesses are invited to join Frome Town Council on 4th September to discover more about how they could get involved in giving back to their local community.
Taking place at Frome Heritage Museum guests will be joined by Helen Fielden, Volunteer Frome Coordinator. She will explore some of the ways that local businesses might be able to make a positive impact, from distributing surplus goods to enabling staff to volunteer their time and skills for local projects.
Councillor Gary Collinson said, "It can be difficult for businesses to know where to start when it comes to giving back. This Business Breakfast will be a chance to find practical ways to support the community and learn about some of the potential benefits."
The event costs £10 per person and includes a delicious cooked breakfast and the opportunity to meet and discuss the issues raised with other delegates.
The Frome Business Breakfast is an exchange of knowledge and experience, open to all and a great opportunity to meet with other local organisations. Organised by Frome Town Council, Frome and District Chamber of Commerce, and Business Manager Mairi Connelly.
Anyone hoping to attend is encouraged to book early to avoid disappointment here.
Dietary options are available upon request, prior to the event. For more information contact Mary Dy at Dym@frometowncouncil.gov.uk.