The latest training course that Frome Town Council is offering is Data Protection Training for Businesses at Frome Town Hall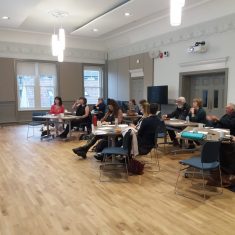 The General Data Protection Regulation (GDPR) comes into effect in May 2018 marking the biggest change in data protection law for 20 years. The new Regulation will impose legal obligations on organisations that control or process data. The financial penalties for non-compliance are substantial so it is absolutely vital that all organisations are fully prepared as early as possible.
As such Frome Town Council and Mendip District Council are running a training session for Frome businesses to learn how to keep their businesses safe, secure and compliant.  The training will cover data reviews; identifying data types; planning data; data cleansing; data storage; and breach response.
The training will take place on Monday 15 January from 2pm to 4pm so Get Up To Speed.  The course is free but booking essential at http://buytickets.at/frometowncouncil/129698SaveSave
SaveSave