This May as part of the Coronation celebrations, Frome will shine a spotlight on all the fantastic volunteers and community groups the town has when the centre will be adorned with flags representing them and the wonderful impact they have.
Mayor Sara Butler said: "The King is hosting The Big Help Out as part of the Coronation, it's encouraging people to try volunteering for themselves. We know that Frome has a host of fabulous volunteers supporting local efforts across the town and to celebrate them and the difference they make, we are inviting their groups to come forward and design and make a flag. We will display these throughout the centre of town over the duration of the Coronation to highlight all their great work."
Cllr Butler added: "If you're a bunch of volunteers or a community group and would like to create your own flag please do let us know, places are limited so you'll need to get in there fast. Please email the team at Frome Town Hall to register your interest."
The project has been commissioned by Frome Town Council and is being run by local artists Mel Day and Aliss Vaas to hold workshops later on Saturday 25th and Sunday 26th March at Frome Town Hall to help with designs, to demo and create the flags. In the meantime, they're on the hunt for materials in order to create the flags. Mel said: "We can't wait to see the community flags come alive, and in the spirit of reuse and recycling we are asking local shops and residents to donate any spare material they may have to help contribute to the project. Any cleaned and washed items can be dropped into the Town Hall, by Friday 10th March."
The workshops will be at Frome Town Hall on the following dates – please email us ahead of time to reserve a place.
Saturday 25th March: 2.30pm – 4.30pm
Sunday 26th March: 11am – 1pm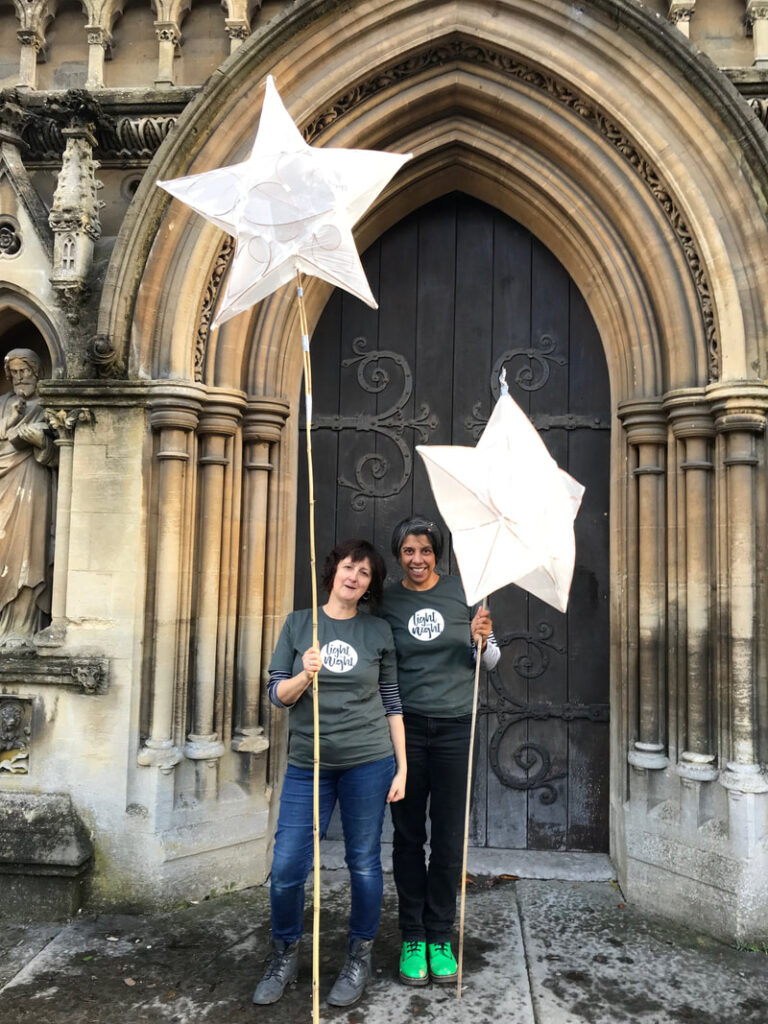 The list of items the project needs is:
Cotton and medium weight fabrics, plain and small prints suitable for fronts and backs of flags
Cotton curtain lining
Machine and hand sewing threads, including embroidery threads
Hand embroidery sewing needles and pins
Colourful trimmings to decorate
Aliss added: "We're also looking for some willing volunteers to help us in March to sort through the fabric and to cut them to size ready for the community groups to start creating. Plus, a team for later on in the project to help us finish the flags ready for them to be proudly displayed, so if you're handy with a sewing machine or needle, we'd love to hear from you!"
Frome's Wild Bunch are already on board and have signed up to the project, Jill Phillips said: "We're thrilled to be able to join this exciting project and look forward to coming together at the workshops and seeing all the finished flags throughout town."
If you have material to drop off, just bring to reception at the Town Hall which is open Monday – Thursday 9am – 5pm and Friday 9am – 4:30pm.
If you'd like to register your interest to create your own flag or to volunteer to help cut the material and finish the flags, then please email info@frometowncouncil.gov.uk