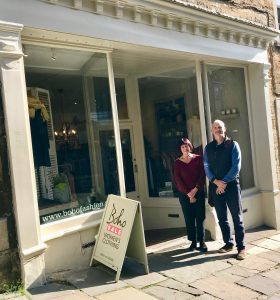 Local independent shops and businesses are bringing Fiver Fest to the Frome's streets with plenty of special offers for just £5. Numerous organisations have already signed up, and there are many more eager to get involved to highlight the diversity and value of their offer.
Frome's Fiver Fest takes place on 5 October which is the Saturday before the Independent Market. The £5 special offers, just like the businesses involved, are wide ranging and include chocolate treats from Choc et al, a selection of goodies for 3-10 years olds in Fromie Gifts, Indian hand block printed cushion covers from World Basket and so much more.
Cllr Nick Dove said, "So many local businesses have shown their interest in taking part in FiverFest to showcase what makes them different, while saying a big thank you to the community that supports them. Fiver Fest is opportunity to step into a shop you've never been into before and discover what makes Frome's independents so special."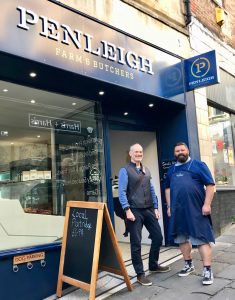 Fiver Fest celebrates local businesses, often run by families or individuals, making a real contribution to our unique town. Spending your hard-earned money in the place you live helps to boost the local economy and increase employment. The idea comes from Totally Locally's campaign to show the huge impact of people spending just £5 per week in their local independent shops can have across the UK's High Streets.
Leading up to the event you'll be able to discover what's on offer by searching under the #FromeFiverFest on Instagram. To find out more about the offers and what to expect go to www.discoverfrome.co.uk/frome-fiver-fest
Published 20/09/2019