To Members of the Planning Advisory Group
Richard Ackroyd, Lizzie Boyle, Anita Collier, Mark Dorrington, Sheila Gore, Paul Horton,
John Nelson (Deputy Chair), Andy Palmer and Steve Tanner (Chair)
Agenda:
Evacuation procedure
Questions, comments and information from the public
Apologies for absence and declaration of members' interests
To agree the minutes of the meeting held on 21 November 2019
To consider the major planning applications received – Appendix 1
The next meeting will be at 7pm on 09 January 2020 in the Council Chamber, Frome Town Hall, Christchurch Street West, Frome BA11 1EB.
Update – Please note that application 187 (2019/2322/FUL) for Land At 377314 147167 Cherry Grove Frome Somerset will not be discussed at this Planning Advisory Group (PAG) meeting as the amended plans have not yet been published on Mendip District Council's website. Once the amended plans have been published online, they will be discussed at PAG.  
Yours sincerely,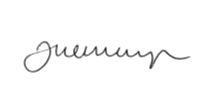 Jane Llewellyn, Planning & Development Manager
Frome Town Council
Frome Town Hall
Christchurch Street West
Frome
BA11 1EB
04 December 2019
For large print, Braille, audio or translated versions of meeting agendas and minutes, please contact Frome Town Hall on 01373 465757 or info@frometowncouncil.gov.uk