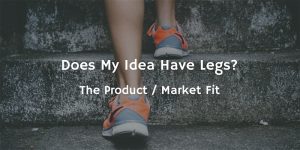 According to Crunchbase the singular most likely reason for your start-up to fail is lack of market need – known as 'market fit'. So how do you know if your product is what the market wants?
We'll explore 'product/market fit' – what it is, why it matters so much, how to know if you have it and the fastest way to find it if you don't.
Facilitator Gavin Eddy has an LLB (Hons) and an LLM (Hons) in Law from Bristol and University College London. He spent 13 years as a trader in Debt Capital Markets for investment banks Merrill Lynch and UBS and was one of UBS's youngest ever Managing Directors. During that time, he lived vicariously as an entrepreneur by investing in and mentoring start-ups. He moved to Frome in 2007 to start his own business.
Gavin is now the Founder and CEO of Forward Space a managed workspace company providing shared workspace to start-up and scale-up businesses. He is also the Founder and CEO of Coherent a software business which has developed software for managing workspace.
He is probably best known in Frome as the founder of the Frome Independent Market.
This event is FREE to residents of the county of Somerset all ages.