One of Frome Town Council's new approaches to community funding, Crowdfund Frome, launched this week and is the first town council in the country to do so.
Local community groups, businesses, social enterprises and individuals are now able to raise funds through the new page. In fact anybody who decides to set up a Crowdfund campaign in Frome will now have an automatic presence on the Crowdfund Frome page.
The Town Council has also set aside £25,000 to provide match funding for some community projects. Eligible projects include those which build a flourishing and active community, increase environmental sustainability or help with prosperity across the town – and could attract a pledge from the town council of up to £5,000.
Crowdfund Frome gives everyone the opportunity to support great ideas and projects that are close to your heart. By showing support for specific projects, residents will also be letting the town council know which projects you think should receive grant funding.
Any not for profit organisation with an idea that could benefit the local community can create a project on Crowdfund Frome and start raising money, awareness and support.  Once 25% of the funding target is met from "the crowd" and if the eligibility criteria are met, Frome Town Council could pledge a further 50% towards your project.  The not-for-profit will need to raise the final 25% from the crowd.  Once this is achieved the funds are released.
The first projects to go live which will qualify for the extra funding in Frome from the council if their campaigns are successful are the Frome Town Football Club with a bid for new lights; the Frome NCT with it's Baby Café Appeal, a breastfeeding support service to run in a local café in Frome; and Mendip YMCA with it's campaign to keep the much needed young peoples service Routes in Frome by raising money for a youth worker.  All are very worthy and well supported causes.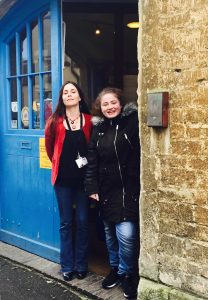 Routes, run by Mendip YMCA, is a much needed one stop shop and cafe for youth services and provides a drop in service to vulnerable young people. They offer the help, info and advice often needed on housing, jobs, health and relationships as well as helping young people with volunteering opportunities, developing new skills and gaining qualifications.  They are looking to Crowdfund Frome to support the on going fundraising activities to keep Routes open.
The existing floodlights at Frome Town FC were installed in 1980. Since then the Club has achieved several promotions, and the lights have deteriorated and are no longer sufficient for the league requirements going forward.  Gary Collinson from the club said: "Our Supporters Club have been fundraising over 4 years and, with FA support, we are now just £10,000 short of the £60,000 needed to complete these works… we only have a short window to raise the rest of the money."
A Baby Café drop-in combines the expertise of other mums and skilled practitioners in a professional but non-medical, café style environment. The Baby Café will form a crucial part of Somerset's new Infant Feeding Strategy and will be run with the support of local health professionals and there will be a health visitor in attendance, adding another layer of support for new families. The NCT need funding to create a new drop-in session and ensure it is run to a high standard with a good online presence, helping more people to find out about it. The café will be licensed band will have a Mother's Charter in place so women will know what they can expect from the service.
Charlotte Pidgeon from Frome NCT said: "We chose to crowdfund our project in partnership with Frome Town Council because we want the Baby Café to feel like an important part of our community. Crowdfunding gets people involved with your project from its conception through to its completion. People have a chance to follow our progress and make a vital contribution to our success. We hope the town will come together to invest in its future."
Even without the extra council funding Councillor Kate Bielby says it is great for community engagement: "Crowdfund Frome is a great way to support local causes close to your heart and a chance to back exciting small business ventures."
To see the projects featured above and all the projects which are live in Frome, go to Crowdfund Frome  http://www.crowdfunder.co.uk/frome