As lockdown restrictions ease many community groups are starting to plan lots of exciting community events with the help of Frome Town Council. From Neighbourhood Network groups setting up street parties, to a local playgroup organising a summer picnic – if you're planning your own community event and are looking for some extras to make sure it's a success look no further.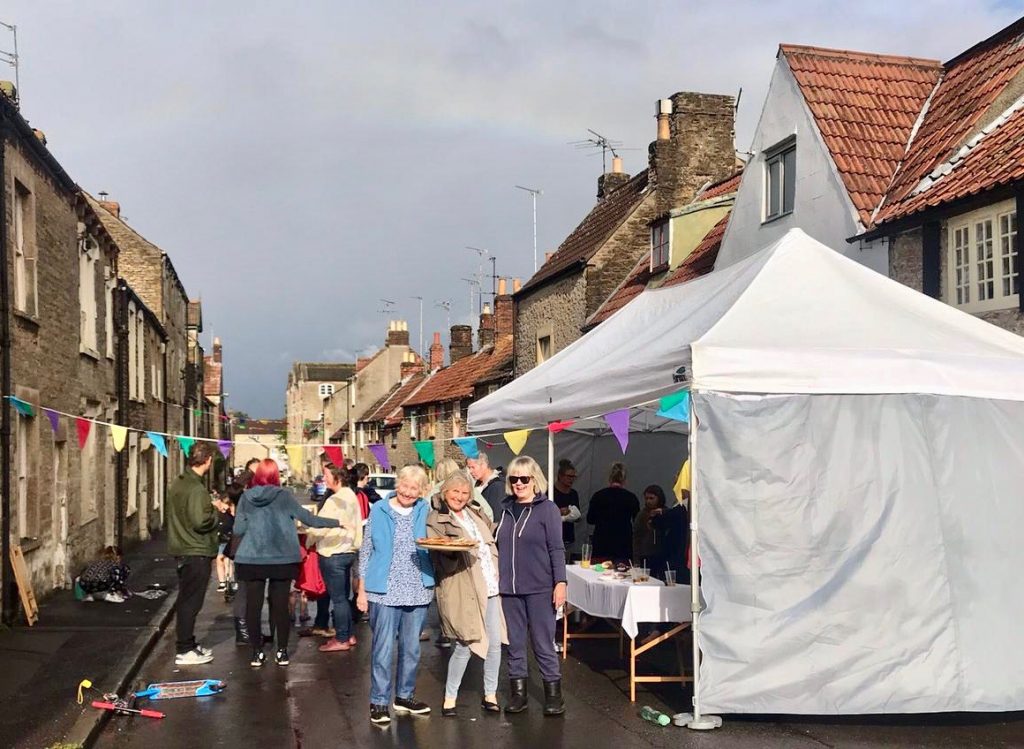 Frome Town Council offer community groups and organisations equipment to help make gatherings go smoothly. Will you have enough tables and chairs? What about a gazebo for a wet weather plan? How about some garden games to keep the little ones happy?
Hannah Stopford, FTC's Community Development Project Officer said: "We're excited to hear the plans from community groups popping up over the summer – after all we've been through this last year it seems like the ideal way to boost community spirit. We have a host of items stored at Frome Town Hall available for you to borrow, from chairs, tables and gazebos to bean bags, bin bags and even our amazing smoothie bike! Just get in contact to see how we can help."
Head over to our event page, fill out a simple form and a member of FTC staff will get in touch to discuss your requirements.  The team will be on hand to offer advice to ensure your community event goes without a hitch.
If you're feeling inspired to organise your own community event or street party take a look at Frome Town Council's top tips.
Organising a private party or function? Don't forget, the SHARE Shop has a fantastic inventory of items – no need to buy when you can borrow instead! Become a member today and browse their online catalogue.