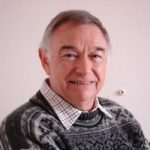 We are deeply saddened by the news of the death of Charles Wood and extend our sincere sympathies to his wife and family at this most difficult time.
Charles Wood was well known to many people in Frome as an extremely committed and active citizen. He dedicated his time tirelessly to voluntary work, making a great and positive difference to the lives of others as Chairman of the charity Active and In Touch. He was the force behind an extraordinary piece of public engagement and consultation as Chairman of Vision 4 Frome, resulting in a plan that continues to inform much of our work as the town council today.
Charles was a member of numerous other committees and groups and he served many years as Chair of the East Somerset Conservative Association. Even in recent years, throughout his illness, he was a regular and respected face at town council meetings, always speaking up and holding the town council to account.
We will remember Charles as a kind, principled and dedicated man who leaves a lasting legacy through his work and friendship. He is a great loss to our community and we will miss him.Kate Bielby, Council Leader
17th September 2018