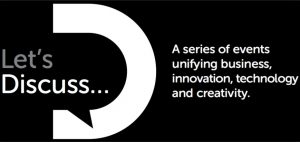 Frome Chamber of Commerce together with Frome Town Council are to re-start the popular 'Discuss and Do' series of monthly evening sessions for businesses and social enterprises keen to enhance their skills and share best practice. If you're a small company or organisation trying to make the best use of social media, understand employment law, pension regulations or get to grips with accounting systems such as Sage then these regular sessions could be very useful.
The new 'Discuss and Do' sessions will be held on the 4th Tuesday of every month at the Cornerhouse. The first evening on  22 March will kick off at 6pm with an informal buffet followed by a talk at 6.30pm by Frome solicitor Neil Howlett of Harris & Harris, who will share 30 years practical experience. Finance experts will also be on hand to answer employers' questions on workplace pensions and auto enrolment. There will then be time for further discussion and informal chat.
Neil Howlett says "Business people worry about Employment Law. You can make your life as an employer a lot easier if you are aware of the things you must and the things you can do. I aim to alert you to the issues, help you find reliable sources of information so you can protect yourself as an employer and ensure you don't breach your employees' rights. There will be a guidebook you can take away to help you set up your procedures as you grow."
Chamber president Nigel Harris said "Discuss and Do is a core part of the Chamber's work in providing valuable, practical advice to help local businesses grow and succeed."
Town Centre Coordinator Mark Brookes said "We already have the popular business breakfast events as well as retail group meetings and through those it has become obvious that constructive and informative sessions on subjects that affect the small business owner would be very popular in Frome. The second session, on 26 April will focus on 'The Living Wage' looking at the advantages of improving minimum wage commitments. The meeting will be led by Emily Kennway from the Living Wage Foundation and sponsored by Fair Frome."
The first session will be free. For more information on the new series of Discuss and Do events contact Simon Williams simon@fhaccountants.co.uk or Mark Brookes brookesm@frometowncouncil.gov.uk or call Frome Town Council on 01373 465757.
To book your place visit https://www.eventbrite.co.uk/e/discuss-and-do-march-tickets-22923526886