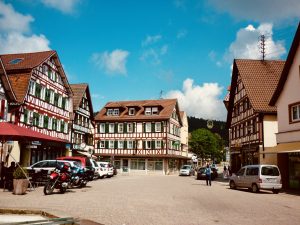 The opportunity for Frome's youth to take part in 1-2 week work placements in Murrhardt, Germany is now available through Frome Town Council.
Successful candidates will travel from Frome to Murrhardt via Stuttgart and will stay with a host family over the course of their placement.
Like Frome, Murrhardt is home to a wide variety of businesses and applicants will have the chance to choose a placement that matches their studies or career path.
Taking part in an International work experience has a lot of advantages when it comes to professional development and is an excellent way to demonstrate an individual's initiative and flexibility to a future employer. It also has many benefits for personal development and is an incredible opportunity to experience another culture first-hand.
In support of this programme, Frome Town Council will offer participants help with setting up the work placement, connecting with a host family and will arrange travel to and from Germany.
The application form can be found here
For further information, please contact Charlie Orr via orrc@frometowncouncil.gov.uk or 01373488571.