20 October, 10am – 3pm
The Old Showfield
Visit Frome's community orchard and celebrate Apple Day and all things applely with: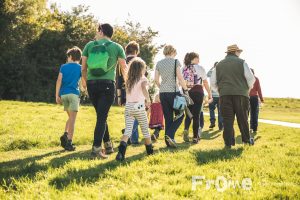 ? Tours of the orchard
? Apple pressing (bring any surplus apples you have to give them a squish)
?Apple crafts
? Gurning competition for those that know how to use their face to best effect
? Face painting
? Outdoor gym sessions
And new for this year, a Talks Tent for the whole community to enjoy featuring: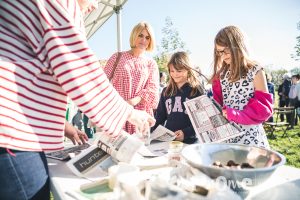 ? 10:00 Judy Duffus – Preserves and Honey
Judy will kick off the talks with a session on dealing with surplus garden produce, from jams, jellies and juices to chutney and pickles. She will cover favourite recipes and some of the pitfalls as well as harvesting honey.
?11:00 Pavla Kiselova – Foraging
Pavla will talk about all things foraging such as learning how to use common plants such as Nettles, Dandelions, Cleavers and Ground Elder in your kitchen, including recipes and tasters. Often perceived as weeds to be rid of these plants are full of nutrition and can be turned into tasty dishes as well as health tonics for you or your garden. She will then lead the audience on an interactive foraging walk around the hedges looking for edible autumnal berries.
?12:00 Johnathan Powell – Rewilding Honey Bees
Jonathan, a trustee of the Natural Beekeeping Trust and co-founder of Learning from the Bees conferences, will be talking about his Spanish and UK re-wilding projects which aim to encourage bees honey bees back into their natural home – tree cavities. He will explain why this is necessary and what we can learn.
? 14:00 Dan Lupton – Native Birds
Apologies but unfortunately Dan is no longer able to make the event
There will be a selection of refreshments for sale from the Crumpeteers offering warm drinks and hot buttered treats, to Matt Smith Catering with his luxury hot chocolate, hot apple crumble and homemade mini toffee apples.
There will also be yummy produce and refreshments for sale on the day. Everyone is welcome just stop by at any time to join in the fun.