Frome Town Council are keen to promote Free Healthy Homes visits to help with simple energy efficiency improvements such us draughtproofing, radiator panels, energy saving light bulbs. The Energy advice volunteers are available to come and offer practical support and energy advice in your homes throughout the year.
There are also Free Winter Warmth packs containing a fleece blanket, thermal socks, gloves, hat, flask and hot chocolate available from the reception at the Town Hall, The Good Heart and The Library. Just let the staff know, it's a no questions asked situation.
This support will continue throughout the remains of winter and spring, so residents are urged to make the most of it, to plan for future cold snaps and indeed for next winter.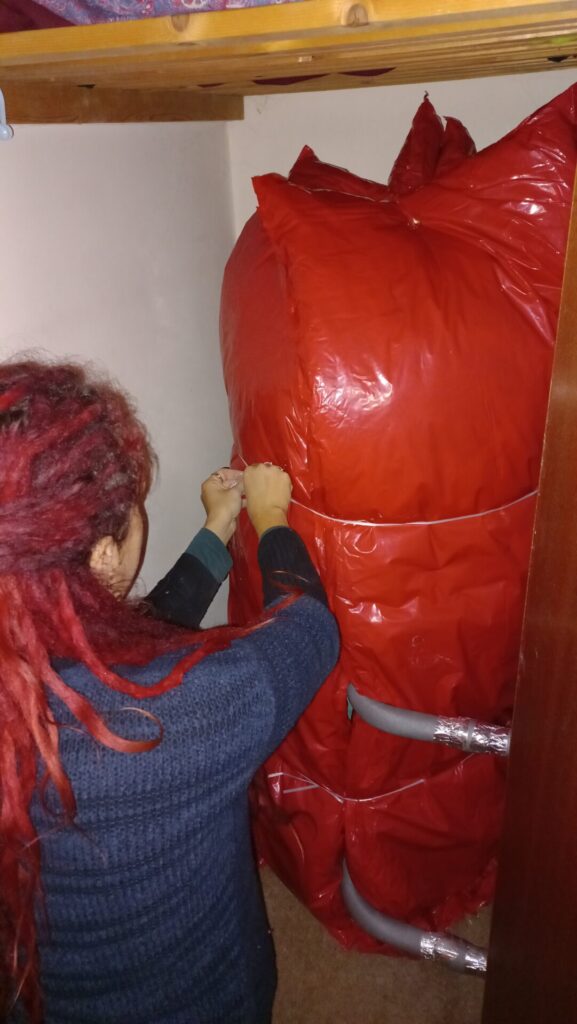 The healthy homes visits are delivered by Frome Town Council's Healthy Homes team and the fantastic Energy Advice Volunteers who are trained by our partners, the Centre for Sustainable Energy. They have all completed a City and Guilds Level 3 Energy Advice course.
The volunteers provide general energy advice and can help with:
Cold and damp, mould and insulation
Help understand energy bills
Help understand and set up heating controls
Help with the hire and use of the thermal imaging camera
Install draughtproofing, radiator panels, thermal curtains, hot water tank jackets etc – these have been funded by FRECo
If appropriate they can refer to CSE for grant funded energy improvements, or help with supplier issues and energy related debt.
Mayor of Frome, Sara Butler urged: "This is for anyone who struggles with their home being cold or damp and would like draughtproofing installed, or who wants to check their home with a thermal imaging camera but doesn't know where to start. They can offer signposting but also hands on practical support – it is well worth doing!"
Alternatively, all residents are welcome at the Energy Advice drop in sessions below:
Frome Library from 10am – 4pm:
Tuesday 7th March
Wednesday 22nd March
Frome Town Hall, 10am – 1pm:
Request a visit? Either email or call 01373 480391.