Back in the spring of 2022, Frome Town Council (FTC) launched Frome's community wildlife mapping project.
Partnering with Somerset Environmental Record Centre (SERC) they have created Frome's own interactive digital wildlife map and have been encouraging residents and visitors to the town to spot wildlife and log it in order to gather data.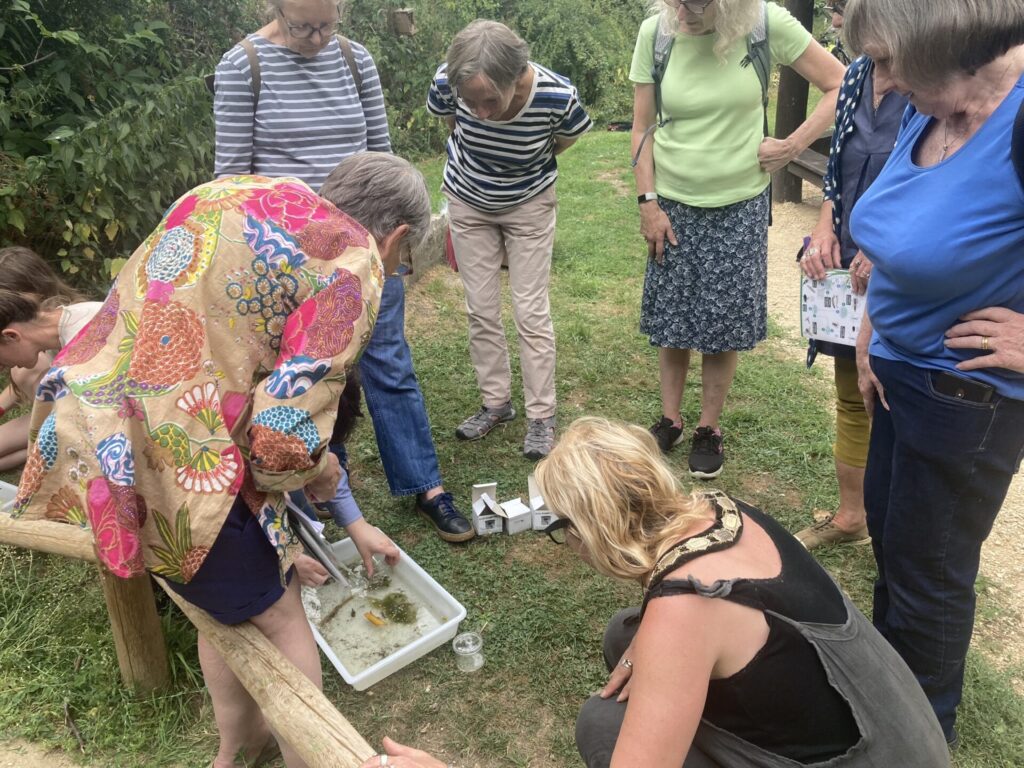 Anyone can take part and contribute to the project, and recording your sightings couldn't be easier with the free phone app, using the iNaturalist platform. FTC's Resilience Officer, Jo Morris, said: "Our community wildlife mapping project aims to create a baseline for monitoring biodiversity across town to inform FTC's response to the ecological emergency, while engaging people with our green spaces. The project has got off to a great start and in the first year we have had nearly 1760 observations since it went live in January 2022!"
To give the project a kick start in spring and summer of 2022, the team delivered several Wild About Frome school sessions focusing on connecting young people of Frome with nature and helping them understand how they can help wildlife at their doorstep. St Louis, Critchill, Trinity and Selwood Schools took part and over 500 young people and adults were engaged through the sessions. To raise awareness of the project further wildlife themed, family friendly events were also held during school holidays.
Cllr Fiona Barrows added: "We're pleased to see the mapping project continue to grow with wildlife in Frome being recorded on a daily basis. Working with SERC to plot the data, in a few years' time we hope to start seeing how the biodiversity being recorded changes over time, and to discover those special areas that might not necessarily be currently considered as important for wildlife. The data will help us understand our local environment more and allow us to focus our efforts on the correct type of habitats required to help expand any existing ecological networks."
Jo added: "We love that so many of our community has started submitting observations on a daily basis; whether that's on the way to school or work or when walking the dog. We'd love for more people to sign up and get involved, and we encourage everyone to take part in the Somerset Wildlife Counts such as the currently running Frog and Toad count and the Big Count later in June, as all the data submitted during these counts will also contribute to Frome's Community Wildlife Mapping project. We'll also be doing a bat count later this year too which is exciting!"
Whether you're an experienced wildlife recorder or a novice, recording has been made fun and easy with a free phone app called Seek using the iNaturalist platform and all you need to do is:
1. Create a free account on iNaturalist and join the Frome project  
2. Download the Seek app to your smartphone and link it to your iNaturalist account
3. Start recording!
Alternatively, you can make a record with pen and paper when you're out and about and upload it on iNaturalist at home, and if you don't have access online, the town council will be more than happy to take your observations if you call 01373 480391.