An exciting new event called Spring Forward is taking place later this month, focussing on new skills and opportunities.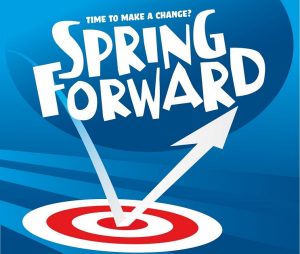 The event is ideal for anyone interested in finding out more about training opportunities in and around Frome; whether you're a young person getting ready to enter the workforce for the first time, or someone looking to retrain or return to work.  Or maybe you could just be looking to learn some new skills and gain some new experiences.
Taking place on Wednesday 25th March at Somerset Skills & Learning in Frome, this new event was borne out of a steering group that Frome Town Council set up last September.  The group's aim was to explore what vocational training opportunities are available in and around Frome.  The evening will showcase what is currently available, as well as finding out from residents in Frome what other types of training they would like to see in the future.
As a collaborative effort, training providers from Somerset Skills & Learning, Edventure, Frome Community Education, Strode College, Bath College and Wiltshire College will be on hand to give advice about the training opportunities they offer.  These include a wide range of courses from subjects such as Agriculture; Arts/ Creative Media; Business Management; Catering & Hospitality; Construction; Digital; Engineering; Health & Safety; Music & Performing Arts; Social Care; through to Sports & Leisure.
These courses are offered on a full-time or part-time basis; but there are also other practical ways to train including placements, apprenticeships and traineeships.  Jobcentre Plus and Skill Up Somerset will also be at the event to give advice.
Cllr Maxine Crawley who is part of the steering group said, "The event offers a great relaxed space to come and find out about what's on offer to learn and train locally.   There will be delicious free food available courtesy of the catering students from Frome College, and we will have DJ workshops and Virtual Reality experiences running throughout the event to keep everyone entertained".
The free event takes place at Somerset Skills and Learning, 15 Palmer Street, Frome and starts at 4pm and goes through to 7pm, and you are welcome to drop in at any time.
Published 05/03/2020