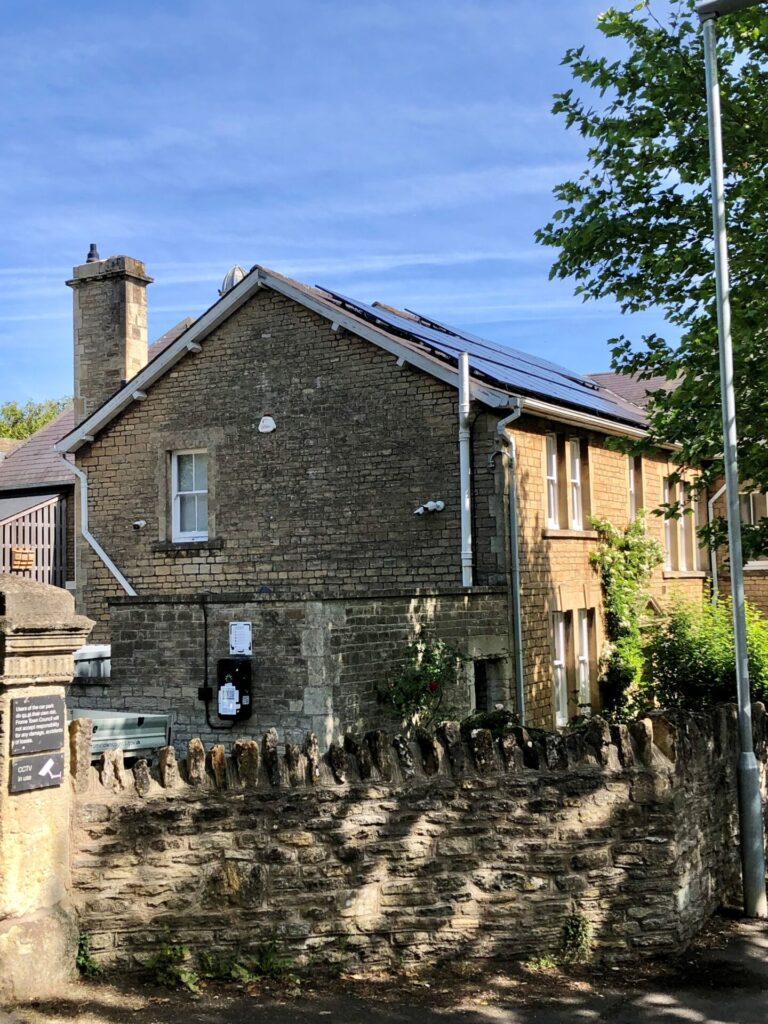 Frome Town Council has been taking steps to reduce its carbon footprint in line with its ambition to become a carbon neutral council and town by 2030.
LED lighting has been installed at the Town Hall which will reduce energy use from lighting by 55%, saving over £1000 a year on electricity costs. Additionally, to help reduce energy use from heating, bespoke draughtproofing has been applied to the traditional sash windows.
Adopting a renewable energy source, Frome Town Council has installed 9kW of solar PV on the Town Hall roof, which will generate around 40% of the electricity used and reduce the running costs of Town Hall by an estimated £20,000 over the lifetime of the panels. The panels were installed by Frome based company YourEco and were manufactured in Wales.
Finally, a new dual 22kW electric vehicle charger has been installed in the Town Hall car park to increase charging provision in the town. The current price for charging is 25p/kWh; this covers Frome Town Council's electricity costs plus the cost of the charger and payment platform. Frome Town Council will make no profit from the charger.
Cllr Fiona Barrows said: "We're determined to become carbon neutral by 2030, and Frome Town Council must lead by example. We can all do our little bit by making greener choices so that collectively we can build Frome into a more sustainable and resilient town. Take a look at Frome Town Council's website for some information on how you can make a change today."
You can find resources to help you lower your bills and carbon footprint over on our energy page.