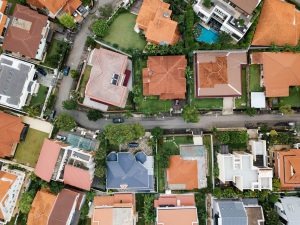 This week I came across a report by the Royal Fine Art Commission, which criticises how our towns and cities are developing.  "All too often," the commission says, "the dominant motive is to attain the largest amount of lettable floor space that planning legislation will allow in the most sought-after areas."
The commission suggests that the design of new buildings suffers from high-density concentration and that traffic congestion is made worse by the increase of people driving into town centres where they work.  Moreover, the provision for car parking is usually quite inadequate. The report goes on to say that, "High standards will not be attained unless positive action is taken by the planning authority in determining the form of redevelopment.  The best method of achieving this is to prepare a master plan."
What may surprise you is that the above report was written in December 1959, almost 60 years ago!  Not much has changed since perhaps.
This new year sees Frome Town Council working with Mendip to ensure that the Saxonvale development becomes a comprehensive, high quality scheme, which takes account of local needs.  The key points will be ensuring sufficient affordable housing and business space coupled with good connectivity to the existing town centre and that the development complements rather than competes with the existing retail offer.
Comforting to know then, that a master plan for the Saxonvale development exists and that people have until January 28th to comment.  The master plan is only a starting point and hundreds of people have already attended last weekend's public consultation.  Everyone's thoughts still matter, so make sure that you visit saxonvaleredevelopment.org.uk. to have your say.
The initial signs are positive.  Hopefully in 60 years time future planners will use Saxonvale as a benchmark for excellence and not as an example of a wasted opportunity.