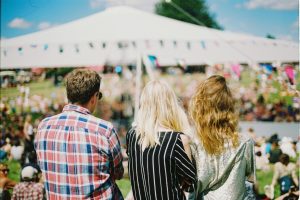 Peoples Budget: Events is launching again this year again after a successful series of events.
Residents will once again be asked to vote on events pitched to them in March by local community groups. Local not for profit groups can ask for up to £10000 of £25000 available for events over the coming year in Frome.
How it works
Do you have a good idea for an event?
The People's Budget: Events funds community events pitched by local not for profit groups. These will be voted for online with anyone over the age of 10 invited to participate.
Event applications
The criteria for events is as follow: PB T&C's 2019
Groups pitching events must fill in the following application form: and complete the following application form PB-Events-Application-Form-19
Then return the completed application form to info@frometowncouncil.gov.uk by 10am on Monday 4th February 2019.
Voting 
This year voting will be online, however we will also support people who don't have this facility to be able to vote at the Town Hall.
And winners in March 2018 were…
Light the Night Lantern Procession came in pole position, followed by Frome Fireworks, Window Wanderland and finally Rare species performing Mojo Moves. These 4 projects received the funding they asked for, and spectacular events have taken place in Frome  – there is one more performance of Mojo Moves to go and Window Wanderland will happen at the beginning of March – you can sign up to participate here: www.windowwanderland.com/event/frome-2019/
2017 saw successful pitches events from seven very worthy projects that received funding from £500 to £10000.  The projects, which have been well spread through out the year were the School Travel Challenge, Fair housing for Frome, Cycle Powered Cinema, The Big Disability Diversity Day, Word Up! Frome FM Party in the Park, and finally the Christmas Lantern Procession.
Updated 6th December 2018