The Council Chamber at Frome Town Hall is available to hire out for meetings, events and weddings. It has previously been used for conferences, dinners, training and more.
The room is equipped with AV equipment including a projector and microphones which can also be hired.
Room Size:
Dimensions: 7.7m x 13.5m
Room capacity: up to 80 people
Hire Rates:
Weekday Sessions- £140
Weekend Session – £210
Hourly Rate – £45
Our sessions run from 9am-1.30pm, 1.30pm-6pm, 6pm-10.30pm
All prices are subject to VAT
Community rates, refreshments and equipment by arrangement.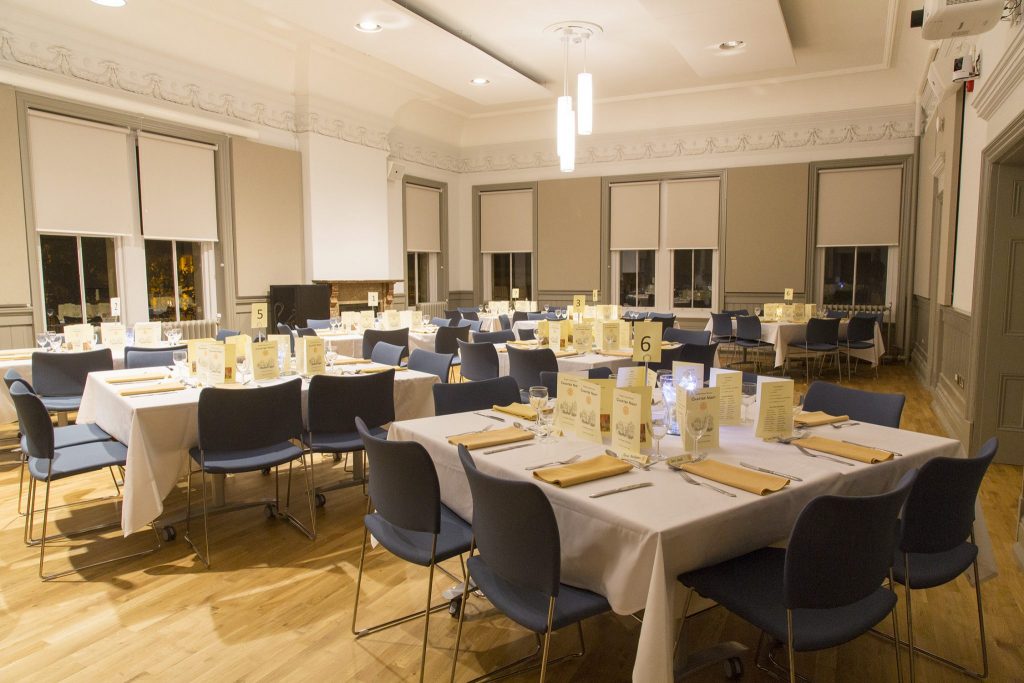 Room Layouts:
Below are sample room layouts for the Council Chamber. Layouts can be tailored to your requirements so please contact us to discuss requirements for your event and we will work with you to find the best layout for your event.
42 chairs around seven tables and a long table at the front: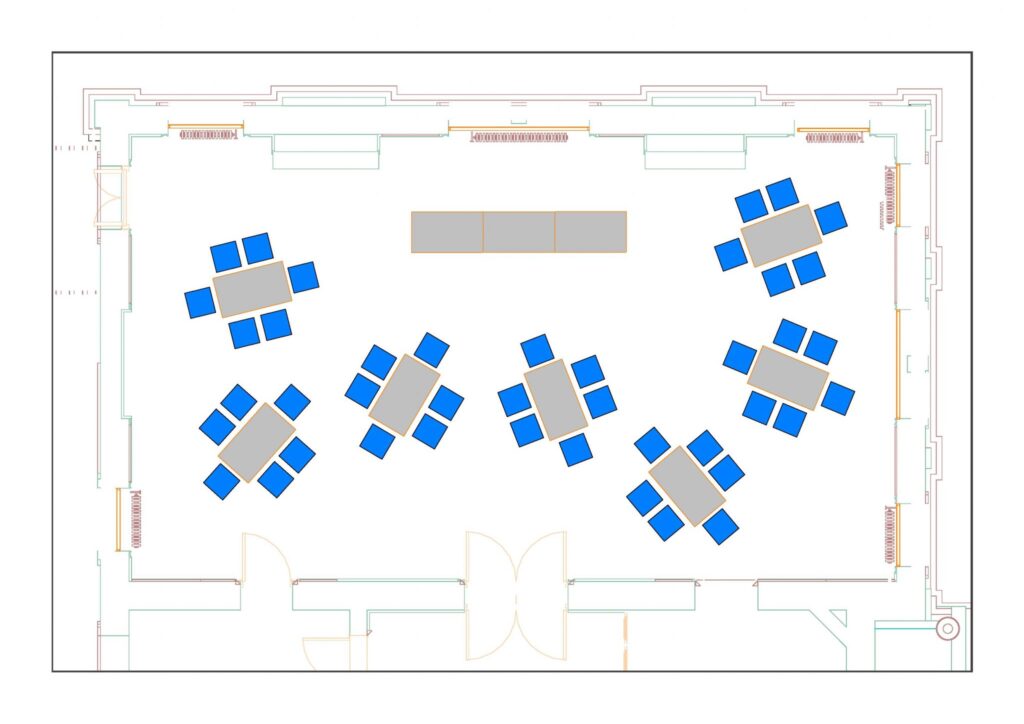 "Theatre style" with 50 chairs: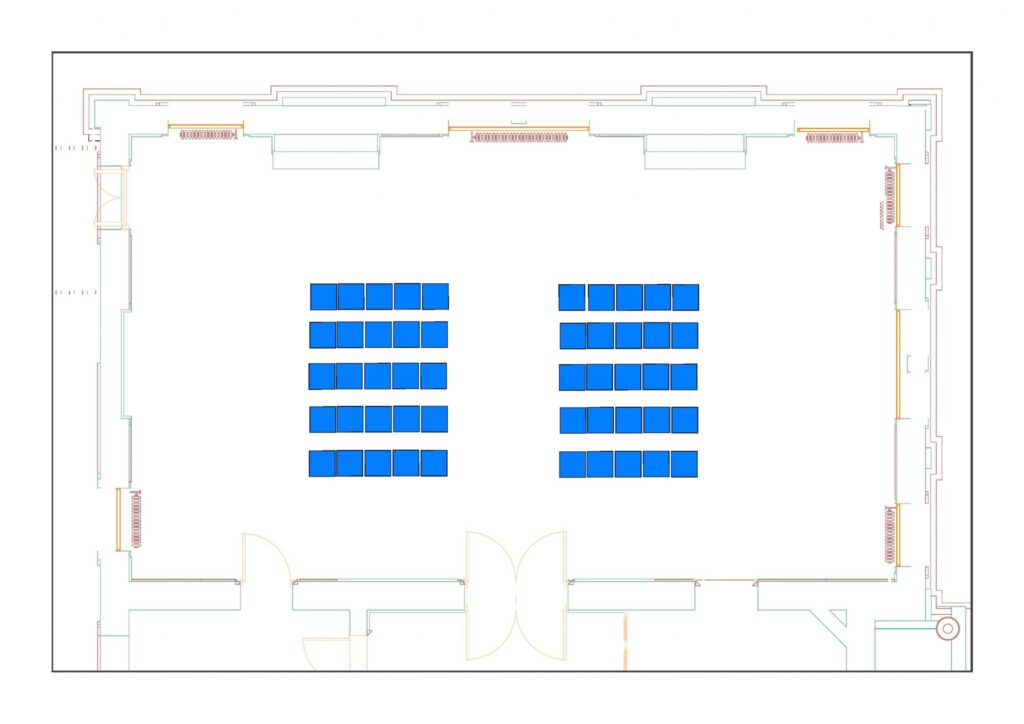 "Theatre Style" with 80 chairs and a table at the front: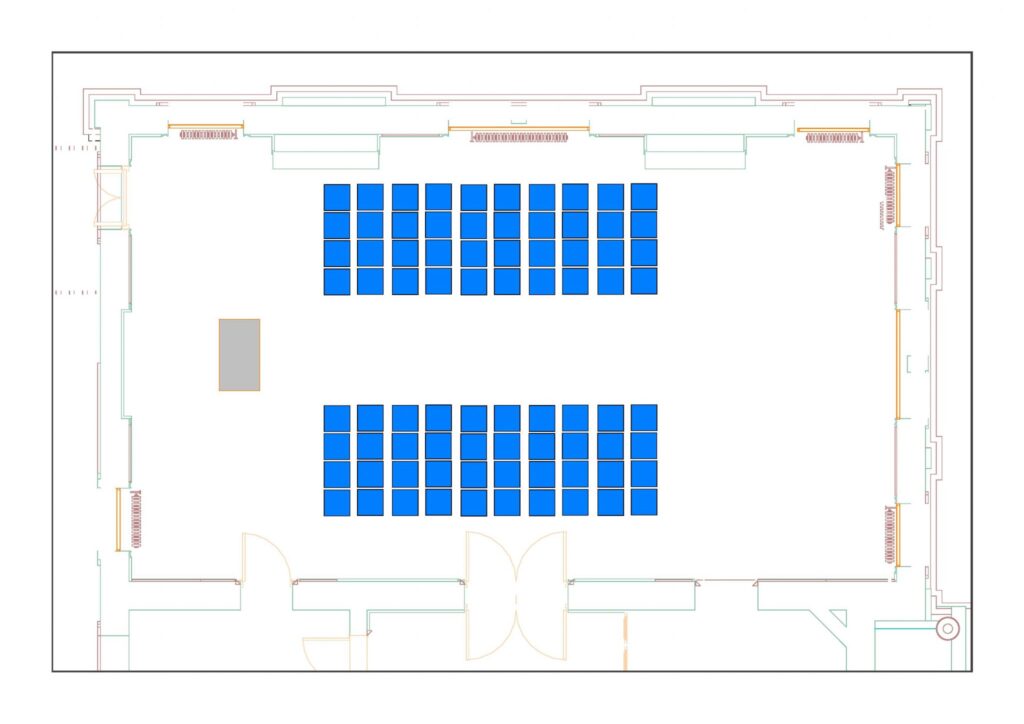 Nine double tables with 72 chairs: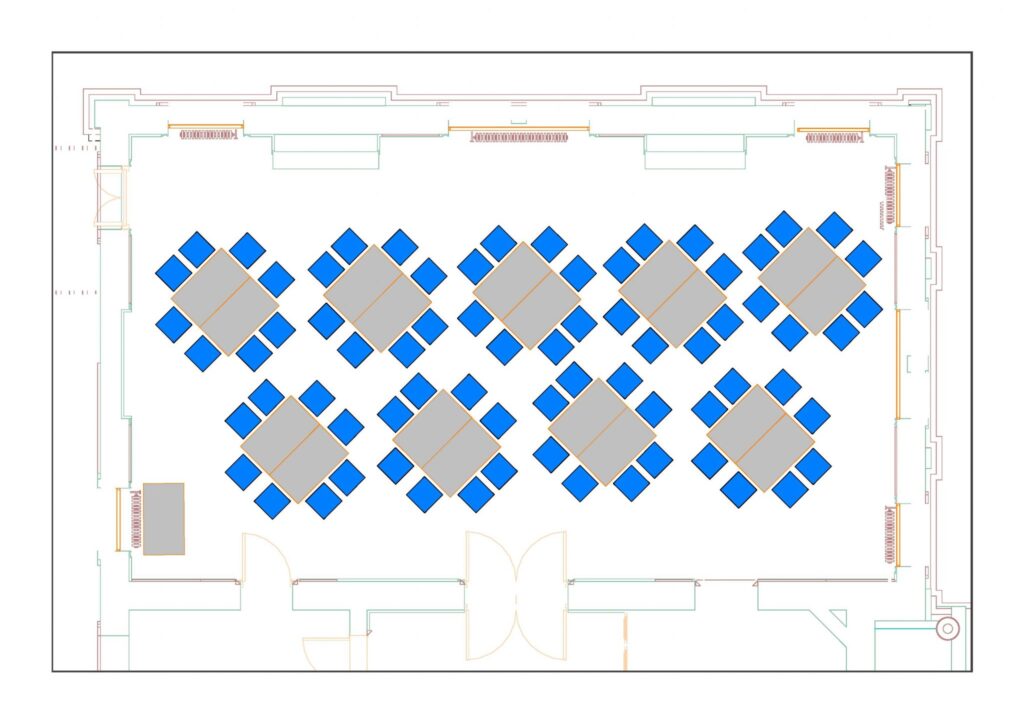 "Boardroom style" with 17 chairs around a doughnut table: