Recycling doesn't have to stop at the kerbside. There are now various recycling schemes available to help dispose of the more tricky plastic items we can't live without.
Inhalers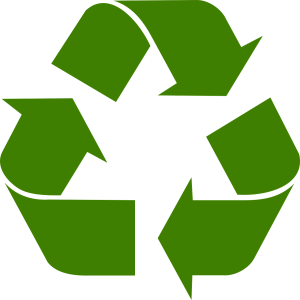 Recycling points can be found at the ASDA Pharmacy on Warminster Road and at Boots on Market Place.
Contact lenses
Boots Opticians on Cheap Street have a Terracycle Acuvue collection point. Any brand of soft disposable contact lens and the blister packaging (including foil lid) are accepted.
Plastic bags & 'stretchy plastic'
Most large Sainsburys, such as the store on Sandy Hill Lane, have carrier bag recycling points. Accepted items include carrier bags, bread bags, fruit & veg bags, breakfast cereal liners, shrink wrap and joiners from multi-packs of cans and bottles, frozen food bags, dry cleaning bags, magazine and newspaper wrappers and bubble wrap.
As more companies switch to compostable packaging, please check the label first, as plant-based compostable items can't be recycled with plastics.
Printer cartridges
Ellenbray Accepts your old printing cartridges to recycle.
Toothbrushes & toothpaste tubes
Portway Dental Practice has a Terracycle Oral Care collection point where you can recycle any brand of toothpaste tubes (including caps and cartons), plastic toothbrushes (and their outer packaging) and electric and battery toothbrush heads.  In order to recycle this waste stream properly, all excess toothpaste needs to have been removed.
Plastic pots, tubs and trays
Whilst Mendip District Council do not currently accept these types of plastics at the kerbside, they can be taken to recycling centres. There are plans to upgrade the service to increase kerbside plastic recycling next year. See www.somersetwaste.gov.uk/recycle-more for further information.