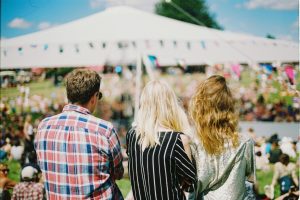 Peoples Budget: Events launched again this year again after a successful series of events delivered from the PB vote in March 2018.
The community was once again asked to vote on events pitched to them in March by local community groups. Local not for profit groups pitched for up to £10,000 of £25,000 available for events over the coming year in Frome.
Events were narrowed down to a list of seven:
And the winners were…
Frome Children's Festival with activities for their summer event, Frome fireworks after their very popular event last year, Fair Housing for Frome and the Big Red Housing Bus for Frome and lastly Active and In Touch with their thanksgiving celebration. All the events are due to take place over the next 12 months.
2018 saw successful pitches from six very worthy projects that received funding for their events. The projects, which were well spread throughout the year were Light the Night Lantern Procession, Frome Fireworks, Window Wanderland and finally Free Fitness for All.
Updated 9th April 2019