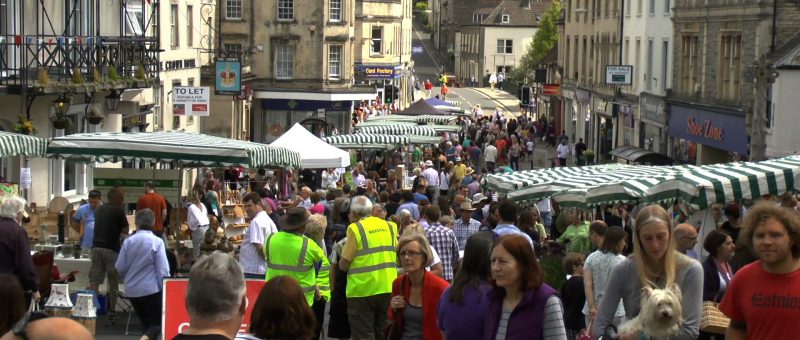 The People's Budget is about local people voting to make direct decisions about how local public budgets are spent.
In 2019 we wanted that project to come from members of the public and so as part of our Have Your Say consultation we asked people:
What is your favourite thing about living in Frome and why?
What one thing would you like to see happen in your neighbourhood?
How would you spend £10,000 to improve the lives of the people of Frome?
We set up a working group who reviewed the ideas and thought about how these could be put into action.  All ideas that are eligible went forwards – you can see these criteria here.
The Working Group and their role
The working group was made up of two councillors, two members of council staff and a young person doing an internship with the council.
The working group reflected on the ideas we received from the Have Your Say consultation and thought about how these could be developed into a set of clear proposals that the council could act on. 
These ideas were then published on an online discussion site Your Priorities for a month and there residents could add ideas, express support for other people's and add comments.
You can see the 2019 suggested projects here
Shortlisting
A shortlisting workshop took place to select five of these ideas to go through to a public vote. We asked for volunteers to take part in this event and invited a group of these volunteers from different parts of Frome to make this choice.
The shortlisting group was asked to score each proposal on the basis of:
How much need there is for this idea?
How feasible it is?
How much it benefits those with greatest need?
These scores were used to rank the ideas submitted and choose five to go through to a final vote. We shared the scores each idea was given, and the reasons given for this score.
2019 shortlisted projects
The shortlisted projects for 2019 are: Intergenerational project connecting the generations through the things that they love; a youth workers Project; the Frome Bursary, to support young people's access to arts, sports and music opportunities; an Accessible Community Allotment; Frome voice, a project designed to bring the community together.
To keep up to date with the process, its outcomes and to find out about all council projects sign up to the Town Clerk's update.