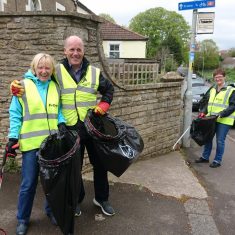 Coronavirus means that Frome Warriors litter picks look a little different and need to be socially distanced but they do have some planned for the future.
If you'd like to join them then you must email to let them know so they can take the proper precautions to keep everyone safe. Of course you can still do your bit for the environment in these challenging times by doing a solo litter pick when you're out and about.
Could you join Frome's litter warriors?
The principle is simple: Regular litter picks throughout the town that are based on areas of need. Frome Town Council will supply equipment, the litter warriors' group will decide the location… and everyone is welcome to join in.  The regular litter picks will be every two weeks, if you'd like to join, please email fromelitterwarriors@gmail.com.
Alternatively you can borrow equipment and organise a litter pick in your area, just email info@frometowncouncil.gov.uk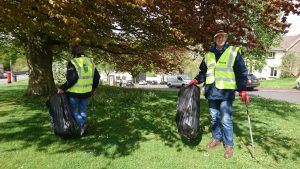 If you'd like to join in the fun, add your email to the litter warriors mailing list here.
If there is an area of Frome that you would like the litter warriors to add to their list, then please do get in touch with them on fromelitterwarriors@gmail.com.
Updated 10th September 2020.