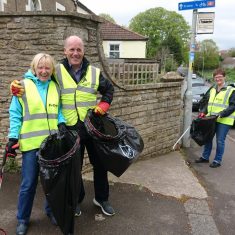 Due to the Coronavirus and the recent Government advice we have decided to cancel all litter events for the foreseeable future.
We will keep you updated and let you know when things change.
We can still be doing our bit for the environment in these challenging times by doing a solo litter pick when we go out and about.  It will help keep us healthy with fresh air and exercise – remember to keep a carrier bag in your pocket!
Could you join Frome's litter warriors?
The principle is simple: Regular litter picks throughout the town that are based on areas of need. Frome Town Council will supply equipment, the litter warriors' group will decide the location… and everyone is welcome to join in.  The regular litter picks will be every two weeks, alternating Thursday and Saturday.  Just turn up on one of the dates listed below. Alternatively you can borrow equipment and organise a litter pick in your area.
The next scheduled Litter Warrior litter picks have been cancelled due to Coronavirus, but we will be rescheduling these when we safe to do so:
Saturday 21st March, 10am – cancelled
Singers Knoll, meet at the park area
Thursday 2nd April, 2pm – cancelled
Marston trading estate, meet Corner of Cabell Rd and Grove Mead
Saturday 18th April, 10am – cancelled
Stonebridge Estate, meet outside Tesco Express
Thursday 7th May, 2pm – cancelled
The area around Christchurch School, meet at Tower View park
Saturday 23rd May, 10am – cancelled
Paddles Lane, meet at the layby opposite Mason Arms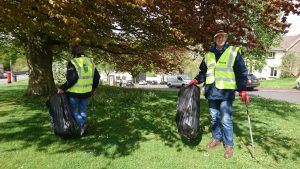 If you'd like to join in the fun, add your email to the litter warriors mailing list here.
If there is an area of Frome that you would like the litter warriors to add to their list, then please do get in touch with them on fromelitterwarriors@gmail.com.
Updated March 2020.