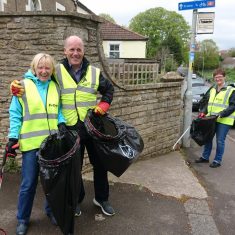 Could you join Frome's litter warriors?
The principle is simple: Regular litter picks throughout the town that are based on areas of need. Frome Town Council will supply equipment, the litter warriors' group will decide the location… and everyone is welcome to join in.  The regular litter picks will be every two weeks, alternating Thursday and Saturday.  Just turn up on one of the dates listed below. Alternatively you can borrow equipment and organise a litter pick in your area.
The next litter picks will be:
Saturday 6th July, 10am
Bath Road, a meeting point the corner of Northcote Crescent/Grange Road just away from the main road
Thursday 18th July 2pm
Key centre, Tower Hill, Meet outside the Key centre
Thursday 1st August, 2pm
Cuckoo Lane, Meet corner of Spring Gardens
Saturday 17th August, 10am
Singers Knoll, Meet corner of Randolph Road/Singers Knoll
Thursday 5th September, 2pm
White Mill Lane, Meet corner of Somerset Road/ White Mill Road
Saturday 21st September, 10am
Welsh Mill, Meet at the bridge by the park
Previous Picks
Thursday 20th June, 2pm
Gypsy lane, a meeting point the Rugby Club
Saturday 8th June, 10am
Portway, a meeting point The Station
Thursday 23rd May, 2pm
Keyford, a meeting point the Fire Station
Saturday 11th May, 10am
Meet on the corner of St John's Road and Rodden Road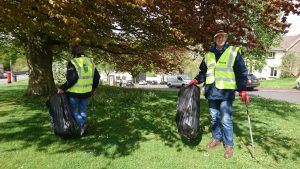 Find out about the Litter Warriors last clean up here and if you'd like to join in the fun add your email to the litter warriors mailing list here.
If there is an area of Frome that you would like the litter warriors to add to their list, then please do get in touch with them on fromelitterwarriors@gmail.com.