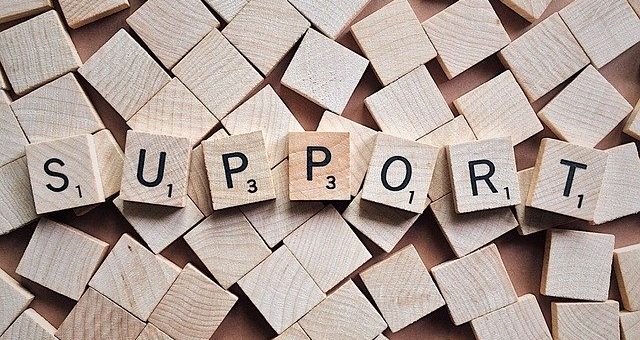 Frome Town Council welcomes all refugees and has a dedicated support hub to offer help and support to the refugee community in Frome the surrounding area.
In addition to the hub, this page has lots of signposts to information for refugees, their hosts and those looking to offer support.
Support in Somerset
Somerset County Council have an information page on refugee resettlement in Somerset.
They also have a web section providing information and support for Ukrainian guests and their sponsors including advice on how refugees can register with doctors, get a school or college place for their child(ren), find work as well as financial, housing and language support.
Workshops and courses
Somerset Skills & Learning have a range of free workshops and courses available to support refugees in Somerset including English lessons, Wellbeing, Support & Mental Health Workshops and Employment skills for young people (16-24).
Housing
Mendip District Council has a dedicated Refugee Housing Options Officer, Kristina Tall. You can contact Kristina via email or phone 0300 303 8588.
The Chartered Institute of Housing provides information on the housing rights of refugees.
Shelter also offer useful advice and guidance for refugees seeking accommodation.
Register to house Ukrainian refugees
The government continues to operate their Homes for Ukraine scheme giving UK residents the opportunity to register their interest in housing Ukrainian refugees as they arrive in the UK. Individual sponsors will be asked to provide homes or a spare room rent-free for as long as they are able, with a minimum stay of 6 months. In return, they will receive a 'Thank you' payment from Somerset County Council.
Sponsors will need to name a Ukrainian refugee they would like to host. The government is encouraging people to connect with refugees through formal channels such as charities, community groups and non-government organisations. Charities that could help you connect with a refugee include Refugees at Home, Room for Refugees and Reset.
Please note that financial support will only be provided to those who house refugees through this official government scheme.
Financial donations
Frome Rotary are collecting to support refugees both in Frome and our twin town Rabka-Zdrój, Poland.
To donate, text UKRAID to 70085 followed by the amount you wish to donate (up to £20) i.e. UKRAID20 gives £20.
For information on how these monies are distributed please read the following terms of reference:
Offer of work to refugees
If you are a local business looking to offer work to refugees coming to Frome we have been working with Jobcentre Plus to give advise on how best to recruit.
The National Employer Partnership Team (NEPT) who work alongside Jobcentre Plus, are asking all employers to initially make contact via the official government work offer site where you will be given support and advice throughout the process.
Volunteer your time
If you would like to donate your time there are a number of organisations listed in our directory FIND who will be able to offer a range of support to refugees in the same way as they do to existing residents, through schemes such as Frome Community Drivers, befriending and mentoring projects and children's play service.
Other ways to donate financially
There are lots of organisations across the UK and internationally who have launched appeals including the following:
• Disasters Emergency Committee – Ukraine humanitarian appeal
• Hope and Aid
• The Red Cross
• UNICEF – specific fund to protect children in Ukraine
• The UN Refugee Agency
• The Ukrainian Embassy has set up a special fund to support Ukraine
• Polish Humanitarian Action is supplying hygiene products, food, and blankets to those in need on the Ukrainian/Polish border
• UN Women UK works to ensure that women and girls' rights are upheld during times of peace, and now, during this time of war
• Care International is running an emergency appeal to provide emergency food and water
• Donations to Choose Love are supporting projects providing vital aid and services to those still in and fleeing the country, including: emergency medical care, food, shelter, clothes, legal support, support for the LGBTQIA+ community and mental health support
Useful links
Refugee Council – lots of links and useful guides including a variety of translations
Ukraine Advice Project UK – free service to connect those fleeing Ukraine with free legal advice on UK immigration, visas and asylum from qualified and regulated lawyers
Frome Loves Ukraine Facebook group