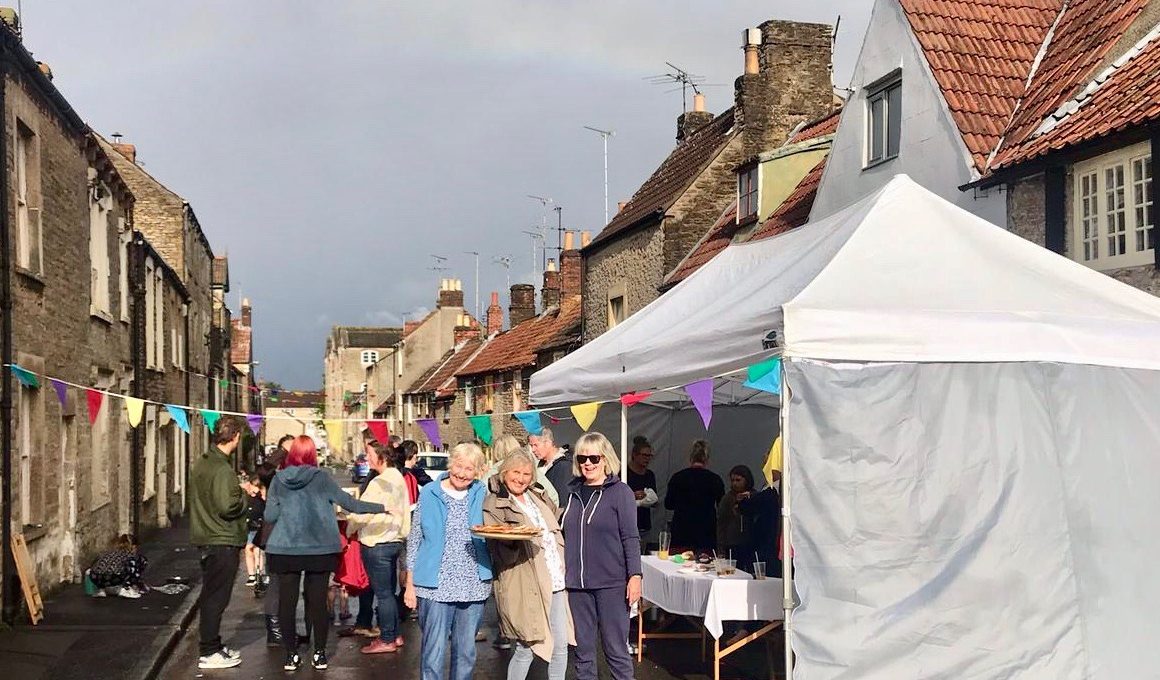 If you want to close your road for a street party, you will need to make an application through Somerset Council, who have a 12 week turnaround (6 weeks for a no-through road).
Visit the Somerset Council website for more information, including when you might need a Temporary Events Notice.
If you live on a privately owned road, you do not need to make an application to Somerset Council, but it is good sense to make an event plan and risk assessment for your party – and good practice to make sure you have the consensus from everyone who lives there.
Although their website recommends posting your application, it is simpler, quicker and more reliable to complete the electronic version and email it with all your attachments to carparks@mendip.gov.uk 
The application process can be a little confusing and it's possible to have your application returned for not including enough information. To help make this easier, we have created some tried and tested templates that you can adapt for your own event.
Along with your application, you currently need to include:
A copy of the letter you send to residents (and businesses) that will be affected by the closure.
A copy of your public liability insurance (up to £5m). To make the initial application you can include the quote of the insurance you intend to get, and then send in your certification once the application has been given the green light. See our section on Insurance on our main Organising a Street Party page, and contact Hannah Stopford if you would like support to make an application to the Mayor's Grant to fund this.
An Event Management Plan. This needs to include the contact details of the main organisers. Somerset will ask other agencies to consider your application, such as police, traffic management and events teams. Our Event Management Template includes some of the information that they need to know too.
A risk assessment. Although this is not always a requirement from Somerset, it's one of the most helpful things you can do to make sure you plan a safe event. One of our Neighbourhood Networkers Mike has put together a template that makes this process very straightforward and is easily adaptable for your own event.
A sign schedule. This means a map of your street that shows the location of the road signs you plan to use. The traffic management team need to see exactly what type of sign, so you can use our template to make sure you include the right options. It's a requirement that the person who puts out (or oversees the putting out of) road signs has a particular qualification, know as Chapter 8 accreditation. If none of your neighbours have this (anyone who works in street works etc will do), there are options. You can contact Frome Carnival Club or Hannah Stopford as we have recently delivered this training to a number of residents who may be able to help. You can usually borrow road signs either from the Carnival Club or local company CH Contracting.
For any support with anything to do with street parties, you can either contact Hannah Stopford, or come along to a Neighbourhood Network meeting to talk to other people who have gone through this process.
Templates & Downloads