Frome Town Council is exploring setting up a pop up 'School Street' around Oakfield, Trinity and Critchill Schools.
A School Street's aim is to create safer, less congested streets around the schools; it encourages more families to walk and cycle, reduces air pollution and enables social distancing. Having listened to the overwhelming feedback from our School Travel Challenge and the Walk/Ride/Frome project, it is proposed that a temporary, pop up School Street is set up and trialled when the schools return in September.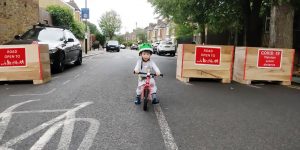 What is a School Street?
The journey to and from school is the perfect time to encourage children to be active every day, whether by walking or cycling, and is important for parents too. Because the School Street gives priority to walking and cycling at all times, and limits vehicle access, it is also expected to benefit local residents and the wider community. As it's a trial, it will be reviewed frequently and all residents who live in the School Streets area will still be able to access their street without restriction, as will school staff, buses and people with disabilities, and it will be marked out by signage and planters at all road junctions.
How will this trial work?
Between now and the start of term, a team at Frome Town Council will be working closely with residents, parents and schools of the proposed area, and we aim for the trial to be implemented in three stages:
Stage 1 Pop-up installation with traffic cones and signage in September. The School Street project will be reviewed and refined every month and can be removed if needed.
Stage 2 Collect feedback from schools, local residents, wider community, and improve layout. If we get extra funding from the Department for Transport, we will replace cones with planters, install cycle parking at schools and on street if desired, pocket parks and other fun stuff.
Stage 3 Decide whether the School Street should be permanent fixture.
Cllr Paul Horton, who is backing the project said: "We have identified Oakfield Road, Somerset Road and the top of Nunney Road as a potential School Street because it links 5 schools with over 1500 pupils (Oakfield Academy, Trinity and Critchhill School, with the Avanti Academy and Bright Stars nearby), to Victoria Park and runs along the NCN24 cycle route."
"Before the trial there will be a public meeting on Tuesday 25th August at 7pm, via Zoom so residents, parents and the local community can find out more – you can register at www.bit.ly/School-Streets-Meeting. And then the aim is to start the trial at the beginning of September when the new school term starts.  There will be a first review on 18th September, and then the first Thursday of the month moving forward. Once we have received feedback we can see if this new venture will become a permanent fixture."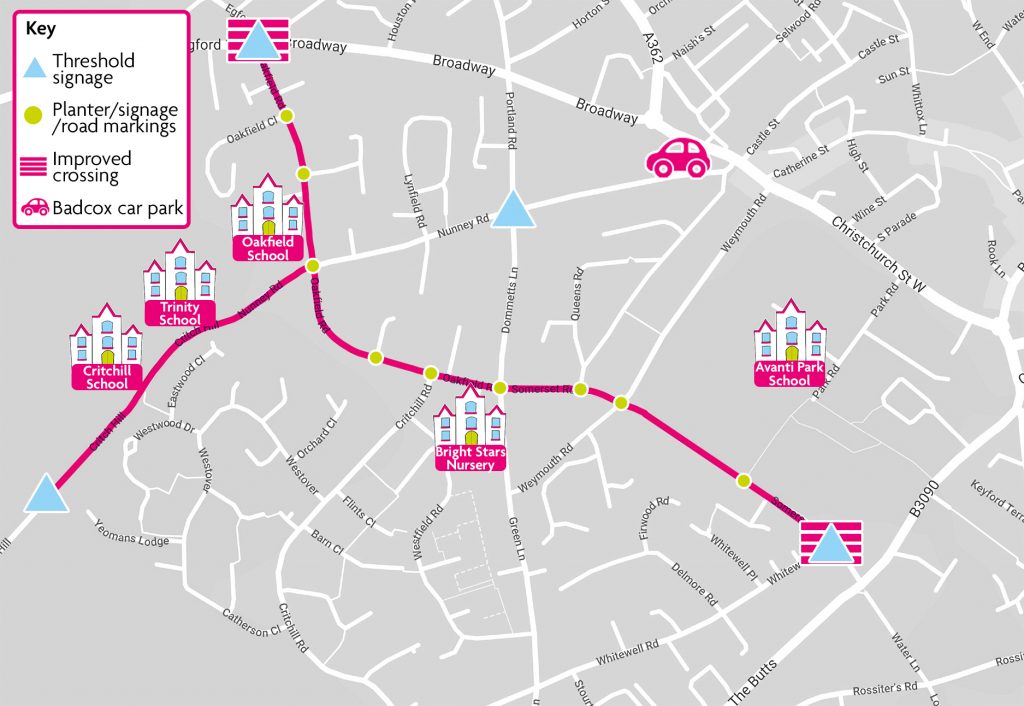 If you have any thoughts on the pop up project, please fill in the survey most relevant to you, the residents of the School Streets area survey or the parent/guardian's survey.
If you have any further questions, please email on info@frometowncouncil.gov.uk or call us on 01373 465 757 .
Published 13th August 2020