A variety of events will be taking place this March to celebrate International Women's Day. Even though the day is on Wednesday 8th, there will be lots taking place over the course of the week from lightening talks to a micro exhibition, even a training session with Frome Town Women's Football Team and much more. A snapshot of some of the events are explored below, more details will be added as we get them: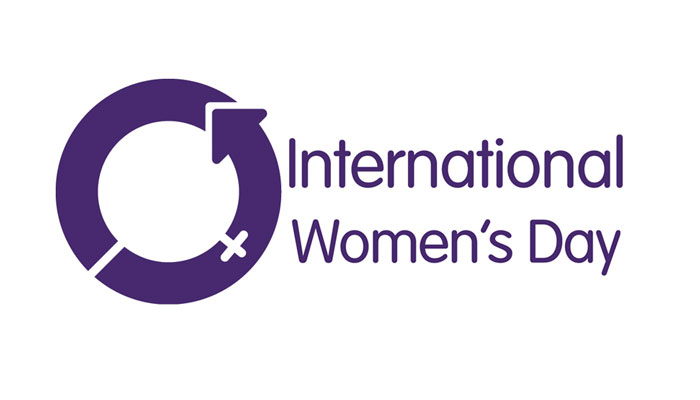 IWD Lightning Talks
Dawn Denton is back with her Lightning Talks this year, hosted at the Cheese and Grain bar on Wednesday 8th March from 7pm – 9pm. Dawn has curated a panel of speakers who will each have 5 minutes to talk about a topic that will touch, move and inspire the audience within the International Women's Day theme for 2023: Embrace Equity. The event is free to attend, and everyone is welcome.
Please note: Due to the weather this event has been taken online. Dawn will go live on her Facebook channel at 7pm, please follow this link.
Plastic Free. Period
Join the Plastic Free. Period team at the Archangel from 7-9pm on Wednesday 8th for a free informal evening of drinks and a chat about sustainable (and plastic free) menstrual products that will help save money as well as reducing waste and protecting the environment. Bring a friend, take a look at some of the samples available, ask any questions and be in with a chance of winning 2 sets of Wuka period pants.
Please note: Due to the weather, this event has been postponed and a new rescheduled date will follow shortly.
Additional to this, as part of International Women's Day the Reclaiming Menarche podcast series that is curated by Grace Hempshall, a Frome based Menstrual Researcher, is inviting those who would like to share the story of their first period as part of the series finale. The series explores the importance of the first menstrual cycle and the broader context of menstrual narratives. If you would like to take part, recordings are taking place on 8th March, contact Grace directly for further information.
Alternatively, you can head online to find further highlights championing women during International Women's Day. The Climate Film Collective will be interviewing female film director Chintan Gohil who lives in Frome. Chintan Directed the film 'The Catalyst for Change – Adapting to Changing Weather in Ladakh', which was a submission into the Frome International Climate Film Festival in 2022. The interview will explore Chintan's journey to becoming a female filmmaker and director and will explore the challenges and excitement of being part of this global industry. She will also provide advice and tips to help the next generation of filmmakers. The film will be available at 11:00am on Wednesday 8th March, on The Climates YouTube channel.
Frome's resident shopping stalwart Fromie Gift's Nicky Bragg, will be highlighting women in retail in Frome via her Instagram channel (@fromiegifts), why not pop along to their shops and show them some love. While you are in town, why not seek out the Caravan of Arts which will be by the library for the week (5th – 11th March). Inside, there will be a micro exhibition by local photographer Amy Kolarides, whose pictures showcase Frome women who lift other women up.
If you're feeling more active, Frome Boulder Rooms are offering free climbing to all those who identify as a woman on Wednesday 8th March. Alternatively why not 'Train with the team' with the players from Frome Town Women's Football Team. The recent success in female football has seen membership of Frome's girls and womens teams grow by 100%. If you've always fancied giving it a go, the team will welcome you to a free, friendly, easy training session which will allow you to ask any questions while having a kickabout. The session is open to all females aged 6 and over and will take place on Monday 6th March at Selwood School's 3G pitch from 6 – 7pm. It's free to attend, book your space here: bit.ly/IWDfootball
If walking is more your thing, the Celebrated Women of Frome walk will be visiting locations and delving into the history of some of Frome's most famous female residents.  The walk will start from The Cheese and Grain at 11am on Wednesday 8th March, tickets are £7.30 (including fees) and can be bought at here.
Please note: Due to the weather this walk is cancelled and will be rescheduled.
Come back soon to see further events and activities added to the celebration of International Women's Day.