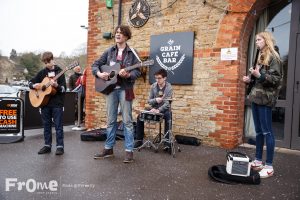 Busking is a long-established tradition which adds to the attractiveness and colour of the town which Frome Town Council hopes to encourage.
We have put together a Busker's Code which sets out good practice and will allow busking to thrive. This code of conduct covers all forms of street performance including theatre, poetry and other speakers.
If you'd like to busk in Frome, please take a moment to look at our Busker's Code.