Mayor's Column
June 2020
May 2020
28th May
21st May
14th May
7th May

April 2020
30th April
23rd April
16th April
9th April
March 2020
26th March
19th March
12th March
5th March
February 2020
27th February
20th February
13th February
6th February
January 2020
30th January
23rd January
16th January
9th January
2nd January
December 2019
Mayor's Christmas message
19th December
12th December
5th December
November 2019
28th November
21st November
14th November
7th November
October 2019
31st October
24th October
17th October
10th October
2nd October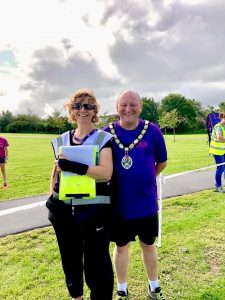 September 2019
26th September
12th September
5th September
August 2019
22nd August
15th August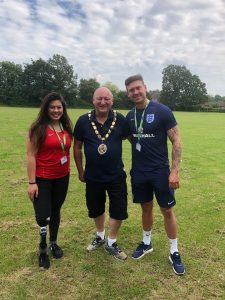 8th August
1st August
July 2019

25th July
19th July
11th July
4th July
June 2019
27th June
20th June
13th June
6th June
Mayor's column 30th May 2019
Welcome to my first column as the mayor of Frome. I am honoured and privileged to hold this office and look forward to serving the people of Frome in the coming year.
Town Clerk's Updates
24th April 2020
Frome's community has shown such wonderful community spirit in these unprecedented and challenging times. The Town Council have been busy establishing and promoting support networks across the town.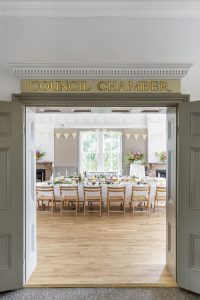 12th March 2020
After a 46 year break we're delighted that weddings will soon be returning to the Town Hall.  Voting has opened for the People's Budget Events and find out how you can close your street for play and parties.
28th February 2020
Looking ahead to the Women's Conference as well as Energy Landscape workshop and business events.
12th February 2020
Frome's exciting tree planting project is only days away and you can also find out about the wonderful work Frome's mini litter warriors have been doing.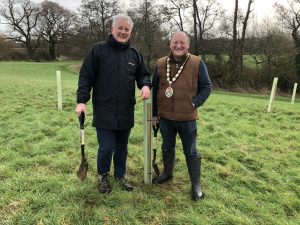 29th January 2020
Find out about some exciting new projects from Frome Town Council as well as funding we've secured. Also discover some training opportunities coming up in February.
16th January 2020
This month Share are hosting an event to let you swap unwanted Christmas gifts, plus find out about a new exhibition at the Town Hall.
12th December 2019
Read all about the magical Light the Night Christmas light switch on, Frome's Community Fridge winning the Best European Community Project at the Innovation in Politics Awards and hear about the new grants and training available to Frome's community groups.
18th November 2019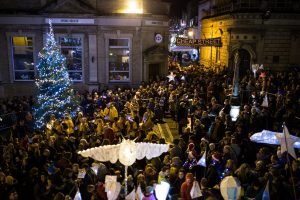 The countdown is on until Frome's town centre is awash with wonderful lanterns at the Light the Night procession for the Christmas tree light switch on.
8th November 2019
Frome's free fireworks will return with a bang! We're delighted to announce that the rescheduled free fireworks display will now take place on Saturday 25th January 2020.

22nd October 2019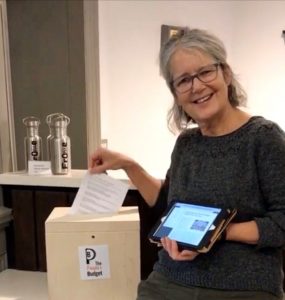 Voting for the People's budget is well underway; responses have been coming in thick and fast and with voting only open for the next two weeks, Frome Town Council (FTC) are urging residents to vote to ensure their favourite is counted.
9th October 2019
Voting for the People's Budget Town vote has opened following the decisions made by a group of local residents.

25th September 2019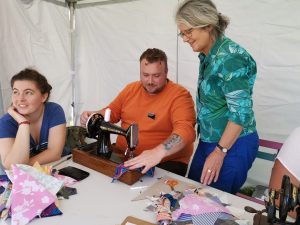 Frome's community bunting project got off to a great start this weekend thanks to the local community.
10th September 2019
Twelve Frome businesses have been awarded Plastic Free Champion status by Surfers Against Sewage for
working hard to remove or replace at least three items of single-use plastic within their stores.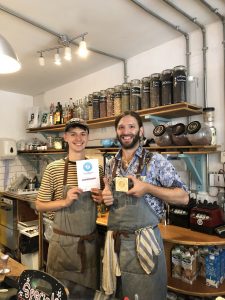 28th August 2019
The first round of ideas for how residents would like to see Frome Town Council spend £10,000 are in, and we want to hear what you think…
12th August 2019
The results from the annual town benchmarking survey are in and local businesses,
residents and visitors have overwhelmingly…
29th July 2019
Wimbledon may have come to an end but that doesn't mean that your tennis dreams should thanks to Frome Town Council…
Across Frome signs are popping up to show residents which areas are being kept wild as a haven for bees and butterflies…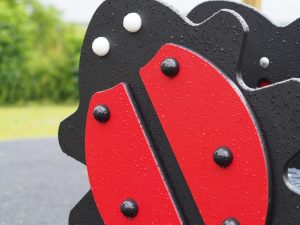 18th June 2019
Two play areas in Frome are celebrating makeovers to their parks and play equipment as part of the People's Budget vote last year…
4th June 2019
Thousands of young people from eight of Frome's schools got involved in this year's School Travel Challenge…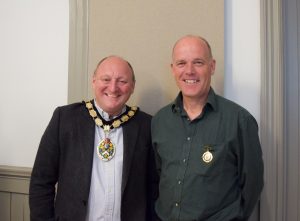 22nd May 2019
Last week's Annual Council Meeting was packed full and all the newly elected councillors were well received…