Andy Jones is the Deputy Mayor of Frome for 2023/24. He is delighted to support the Mayor and the town in his role.
Andy represents the College Ward for Frome as a councillor – Independents for Frome.
About the Deputy Mayor
Andy and his wife Anne moved to Frome five years ago. Andy has become involved in many organisations in the town since moving here. These include Frome Festival, Cultivating Community, SOS Frome and the Neighbourhood Network. Andy feels the most rewarding role is the Chair of Governors at Critchill School.
Andy is looking forward to building more linkages between the great charitable and community groups in Frome.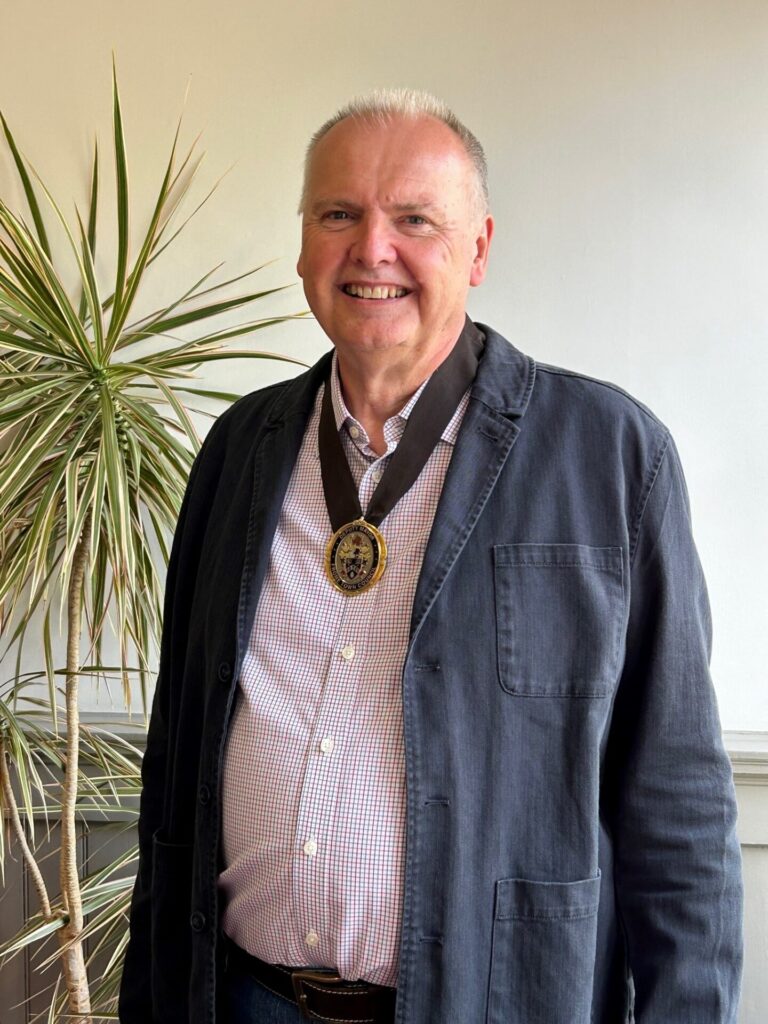 If you would like Andy to attend your event please contact Laura Flaherty, Executive Assistant to the Town Clerk and Mayor