Latest News: The Frome Neighbourhood Plan now "made" and in full legal force
The Frome Neighbourhood Development Plan (NDP) has been 'made' by Mendip District Council and is now a part of the Council's development plan which is in accordance with section 38A(4) of the Planning and Compulsory Purchase Act 2004.
The Frome Neighbourhood plan establishes general planning policies for the development and use of land in  Frome, and the policies and proposals contained within it will now be used by Mendip District Council in determining planning applications.
The Frome Neighbourhood Plan was prepared by Frome Town Council in consultation with residents and community organisations in the town.
The Frome Neighbourhood Plan can be viewed here Neighbourhood Plan-01-Final version Low Res 29 07 16 100dpi (1)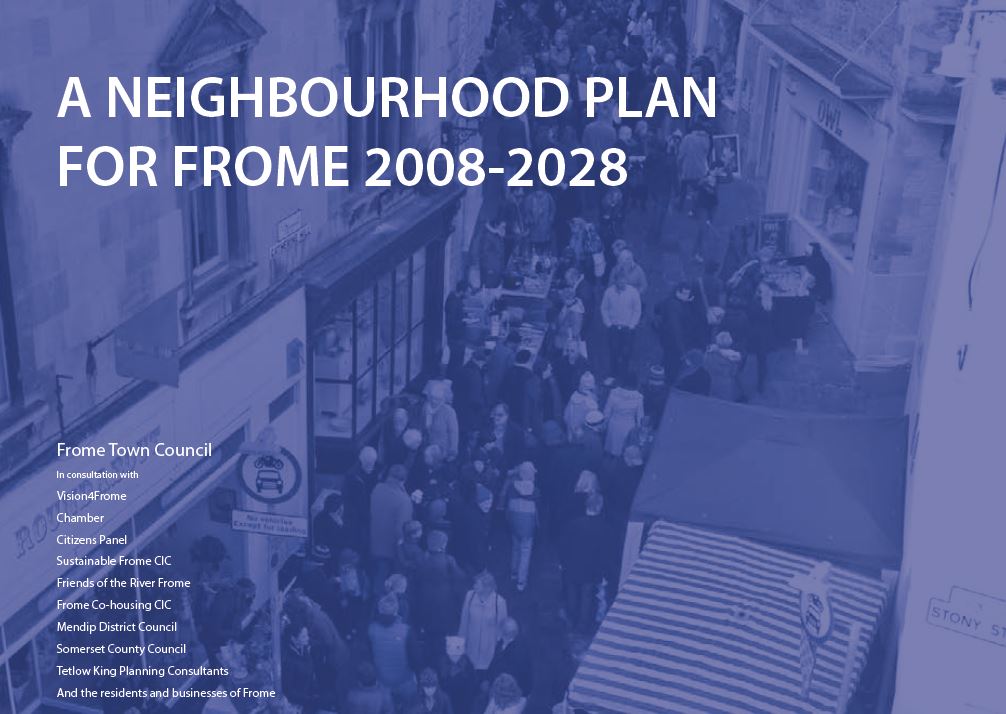 To view more details on the process and documents submitted, click here and for information on the referendum click here.
Further details including a timeline can be viewed on the Mendip District Council Website  http://www.mendip.gov.uk/fromeneighbourhoodplan