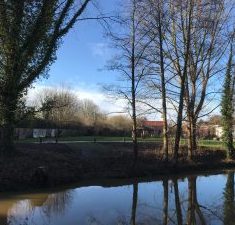 Health and wellbeing means different things to different people. We'd love Frome to be a town where people live happy, healthy lives, where young and old alike make positive choices about their health and wellbeing and where people feel they have a sense of purpose and can contribute to their local community. However, for some people achieving this can be challenging because so many things affect our health and wellbeing, including where we live, our education, our income and the lifestyle choices we make.
As a Town Council we want to support people in Frome to improve their health and wellbeing and so in December 2017 Frome Town Council agreed to adopt a Health and Wellbeing Strategy. You can see the Strategy here.
The strategy has three main priorities:
The Town Council work programme shows what we will be doing on these areas of work over the next few months. It also highlights our work on community development and support for organisations; areas of work that are key to improving health and wellbeing.
Health and Wellbeing Work so far….
Here is some of the work we've already been doing on Health and Wellbeing in Frome:
For further information on any these activities please contact Nicola Cretney, Health and Wellbeing Manager.
Last updated on 31 May 2018