| | | |
| --- | --- | --- |
| Group | Projects funded so far in 2016 | Amount awarded |
| Friends of the River Frome | Riverfly monitoring kits | £300 |
| Breastfeeding Frome | Training new leaders | £200 |
| Humans of Frome | Contribution to exhibition costs | £300 |
| Macular Society Frome local support group | Cranmore outing | £300 |
| Wessex MS Therapy Centre | Thera Trainer exercise bike | £300 |
| Purple Elephant Productions CIC | Children's Festival | £3,000 |
| Shared Earth Learning Co-op | Roots in Frome | £2,000 |
| Frome's Missing Links | Frome's Missing Link – route selection and costing exercise | £1,500 |
| Mendip YMCA | High impact/low cost fund | £2,000 |
| Frome Heritage Museum | Browne's Hole Exhibition – telling the exciting story of an ice-age cave and the animals associated with it | £400 |
| Harry Foreman (Frome College) | Films 4 Europe | £1,000 |
| Frome Community Education CIC | Include Us In | £4,950 |
| Frome FM | Building sustainability | £3,000 |
| Frome Gateway Club | Three events: Summer trip to Weston Super Mare; Gateway 50th Anniversary Celebration; 2016 Christmas Party | £650 |
| 5th Frome Scout Group | Project Recruit | £900 |
…and a few photos from previously funded projects:-
Mendip YMCA
Mendip YMCA were awarded a grant for a project working in partnership with Frome FM. Young people recorded a jingle promoting Routes and made radio programmes discussing topics such as social media, body image and domestic abuse.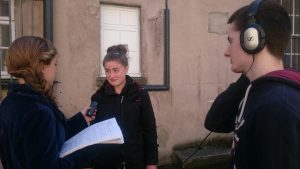 Frome Roller Disco
The weekly roller disco needed to train their volunteers in first aid and had a grant to pay for that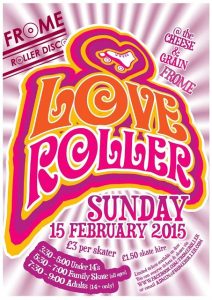 Step in Stone
A small contribution was made to the Step in Stone exhibition which combined outdoor art installations in a number of local quarries, educational workshops, and a final exhibition in the Black Swan in Frome. Over 8,000 people visited the various sites and enjoyed the work. Here are just a couple of the many amazing images. And you can read more detail here https://stepinstonesomerset.wordpress.com/
Multiple Sclerosis Therapy Centre
were awarded a grant to purchase a new exercise machine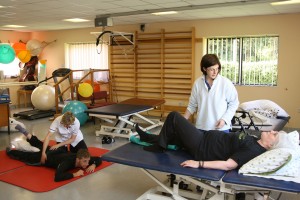 Mendip Community Transport
Received a contribution to continue providing transport for elderly, disabled or socially excluded members of the community. Photo shows the Earl of Wessex admiring their fleet!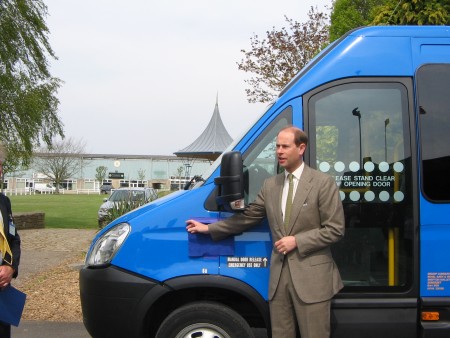 Frome Happy Nappy Library
A grant was awarded to establish a nappy library so that new parents could test out the wide range of cloth nappies available on the market.  When the Share Shop started up, the nappy library was able to join in their service of lending all sorts of items. Find out more here http://sharefrome.org/