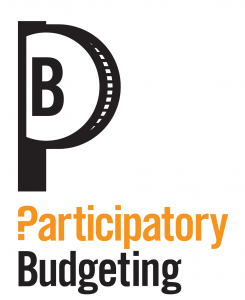 Vote 3 – Victoria Park
We're using the principles of PB to introduce a town discussion and a town vote about options for providing toilets and a café in Victoria Park.
You'll be able to vote for one of three options initially; with a further set of voting options if you choose option 3:
Option 1: closing the existing toilets – saving approximately £20,000 for spending elsewhere
Option 2: refurbishing the existing toilets
Option 3: something new – either a new café that includes brand new toilets (3a); a flexible event space that includes new toilets (3b); or a combination of both of these (3c)
We're currently working on information sheets to cover all of these options, including artist's impressions and illustrations of what they could look like.
These will be available soon – and you'll be able to view them on this page of the website; or by calling in to our office. We'll also have boards up in Victoria Park in the new year.
Which will give you plenty of time to think about all the options before you vote in March!
Upcoming dates
| | | | |
| --- | --- | --- | --- |
| Online voting! | Starts on Fri 24 Mar | 9 to 5 for voting in person | Online; or in person at the Town Hall |
Voting
Voting will be online
If you don't have access to the internet – or you'd just prefer to do it the old-fashioned way – then you can register your vote in person at the Town Hall during the voting fortnight
Elsewhere…
This vote is one of three PB votes that will be taking place in Frome.
Click here to find out more about Vote 1: Play @ Packsaddle & Tower View
Click here to find out more about Vote 2: Events by PB
Or click here to go to the main PB page on our website
This page was last checked & updated on 2 November 2016