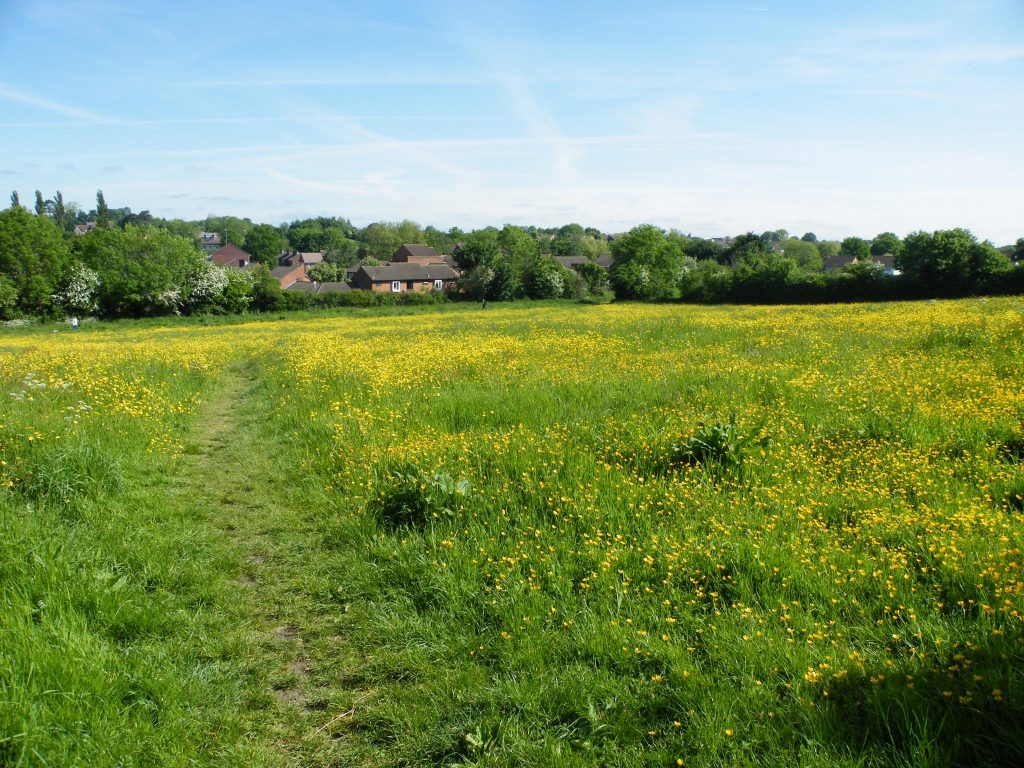 Current news…
Autumn & Winter works at the Old Showfield
Please bear with us while we complete some improvements at the Showfield this Autumn & Winter (2017)
What's happening
We're improving the paths in and around the play area; they'll be a mix of Tarmac and rubber – so they'll be smooth, durable and with a little give (and bounce!)
We're also improving the surfacing underneath and around the play equipment, replacing the worn grid matting with brand new bonded-rubber
All of the play equipment will be fixed and reinstated; and we're adding some steps and climbing ropes by the slide (to make it easier to get back to the top to slide down again!)
We'll be planting a hedge around the play area. And to protect the hedge while it establishes we've started work on some temporary fencing
With all of this done, we'll add some more seating and another bin in the play area
And across the entire site, we'll be planting some new trees, including an avenue of Limes (Tilia platyphyllos rubra) along the track leading up to the football pitch
Further ahead
In line with our Management & Improvement Plan for the site, we're also identifying funding to improve the rest of the paths around the site; and we're looking to bring parkrun to the Showfield.
If you'd like to find out more about any of this please feel free to call us on 01373 46575 or call in to the Town Hall.
Or read on to find out more about the Showfield.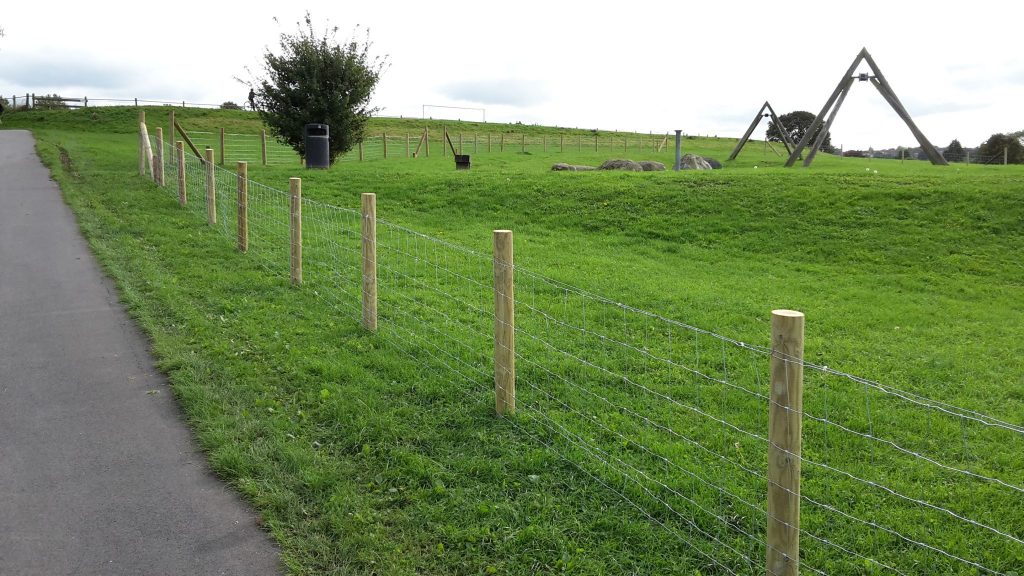 The Old Showfield… Great for dogs…. and kids…. and runners…. and walkers… and general outdoor stuff!
The Old Showfield is Frome's largest open green space. This means there's plenty of room to stretch your legs, however you choose to do that!
The field is also known locally as the Cheese Field – a reminder that it used to be the site of the town's annual Cheese Show.
Whichever name you know it by, there's lots to be excited about here – especially the Management & Improvement Plan that was agreed by Council in March 2016.
Getting here
There are plenty of routes to and from the Old Showfield, with access from Bath Road/Rodden Road, the Stonebridge Estate & Berkley Road.
Things to do
Slide, swing, jump & zip-wire your way round the play area – one of Frome's biggest!
Catch some weekend football. Or cricket, depending on the time of year
Get from A to B avoiding the roads and pavements
Run, roll and play on the slopes
Let the dog, or the kids (or both!) use up some spare energy. It's a big site – plenty of space to run around and wear yourself out!
Future plans
Click here to view the Management & Improvement Plan for the Old Showfield: MIP The Old Showfield
The first draft of this plan was drawn up in January 2016, reflecting public consultations that started in 2014.
The draft plan was updated after discussion at a public meeting in January 2016 – and the updated plan was approved by Councillors in March 2016.
Key Ideas
The key strategic ideas for the Old Showfied are as follows:
Better footpaths round the site
An enclosed play area that will make it possible to keep dogs out
A community orchard and picnic space
Additional planting, including tree planting; and creating wildflower meadows & margins
The provision of outdoor fitness opportunities
Find out more
Call 01373 465757 or email us at info@frometowncouncil.gov.uk
Alternatively call in to Frome Town Hall for a chat.
Last updated 5 October 2017