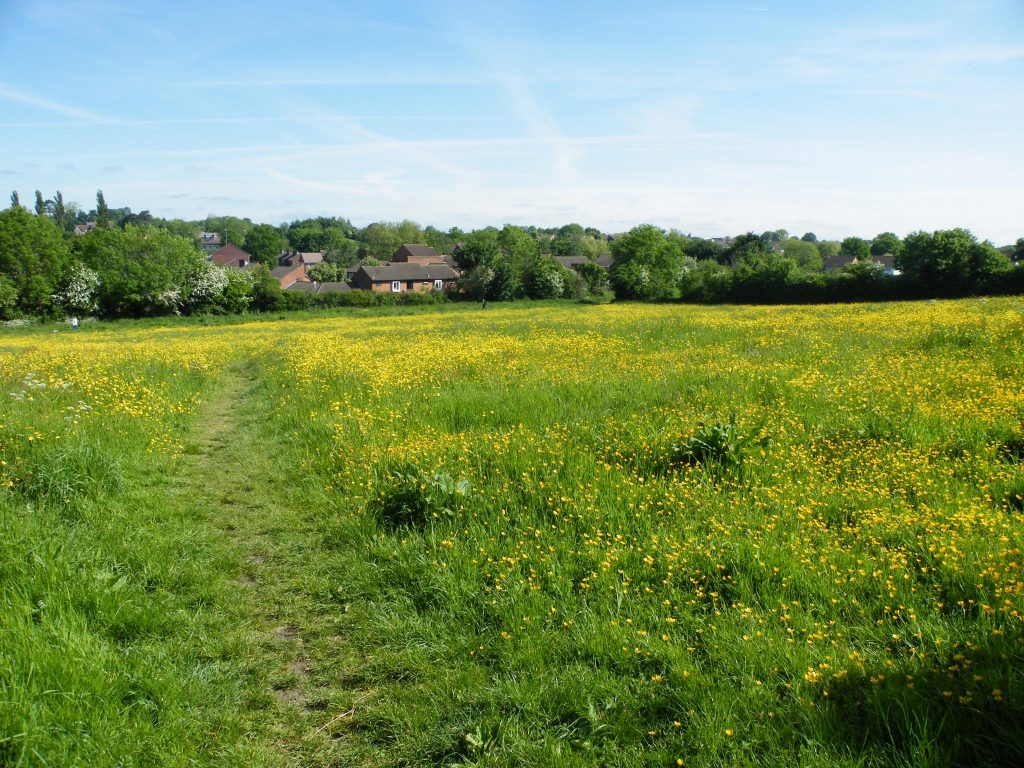 Current news…
Oops! Some of the play equipment at the Showfield needs some new surfacing underneath. We're working on this right now, so please bear with us while we get this sorted ahead of the summer
The Old Showfield… Great for dogs…. and kids…. and runners…. and walkers… and general outdoor stuff!
The Old Showfield is Frome's largest open green space. This means there's plenty of room to stretch your legs, however you choose to do that!
The field is also known locally as the Cheese Field – a reminder that it used to be the site of the town's annual Cheese Show.
Whichever name you know it by, there's lots to be excited about here – especially the Management & Improvement Plan that was agreed by Council in March 2016.
Getting here
There are plenty of routes to and from the Old Showfield, with access from Bath Road/Rodden Road, the Stonebridge Estate & Berkley Road.
Things to do
Slide, swing, jump & zip-wire your way round the play area – one of Frome's biggest!
Catch some weekend football. Or cricket, depending on the time of year
Get from A to B avoiding the roads and pavements
Run, roll and play on the slopes
Let the dog, or the kids (or both!) use up some spare energy. It's a big site – plenty of space to run around and wear yourself out!
Future plans
Click here to view the Management & Improvement Plan for the Old Showfield: MIP The Old Showfield
The first draft of this plan was drawn up in January 2016, reflecting public consultations that started in 2014.
The draft plan was updated after discussion at a public meeting in January 2016 – and the updated plan was approved by Councillors in March 2016.
Key Ideas
The key strategic ideas for the Old Showfied are as follows:
Better footpaths round the site
An enclosed play area that will make it possible to keep dogs out
A community orchard and picnic space
Additional planting, including tree planting; and creating wildflower meadows & margins
The provision of outdoor fitness opportunities
Latest news
Work is set to start on the path improvements on Monday 15 August Showfield Footpath Works Aug 2016
And the outdoor fitness equipment has now been installed – with a celebration Spectacular on Saturday 3 September
We've also progressed our wildflower project this summer with two joint events with Somerset Wildlife Trust's Magnificent Meadows team.
Keep up to date with progress by signing up to the dedicated email distribution list for the Old Showfield.
Find out more
Call 01373 465757 or email us at admin@frometowncouncil.gov.uk
Alternatively call in to our office on Palmer Street.
Last updated 18 May 2017